Published: 01-02-2017 13:23 | Updated: 02-03-2017 08:57
Jonas Ludvigsson awarded prize from Dagens Medicin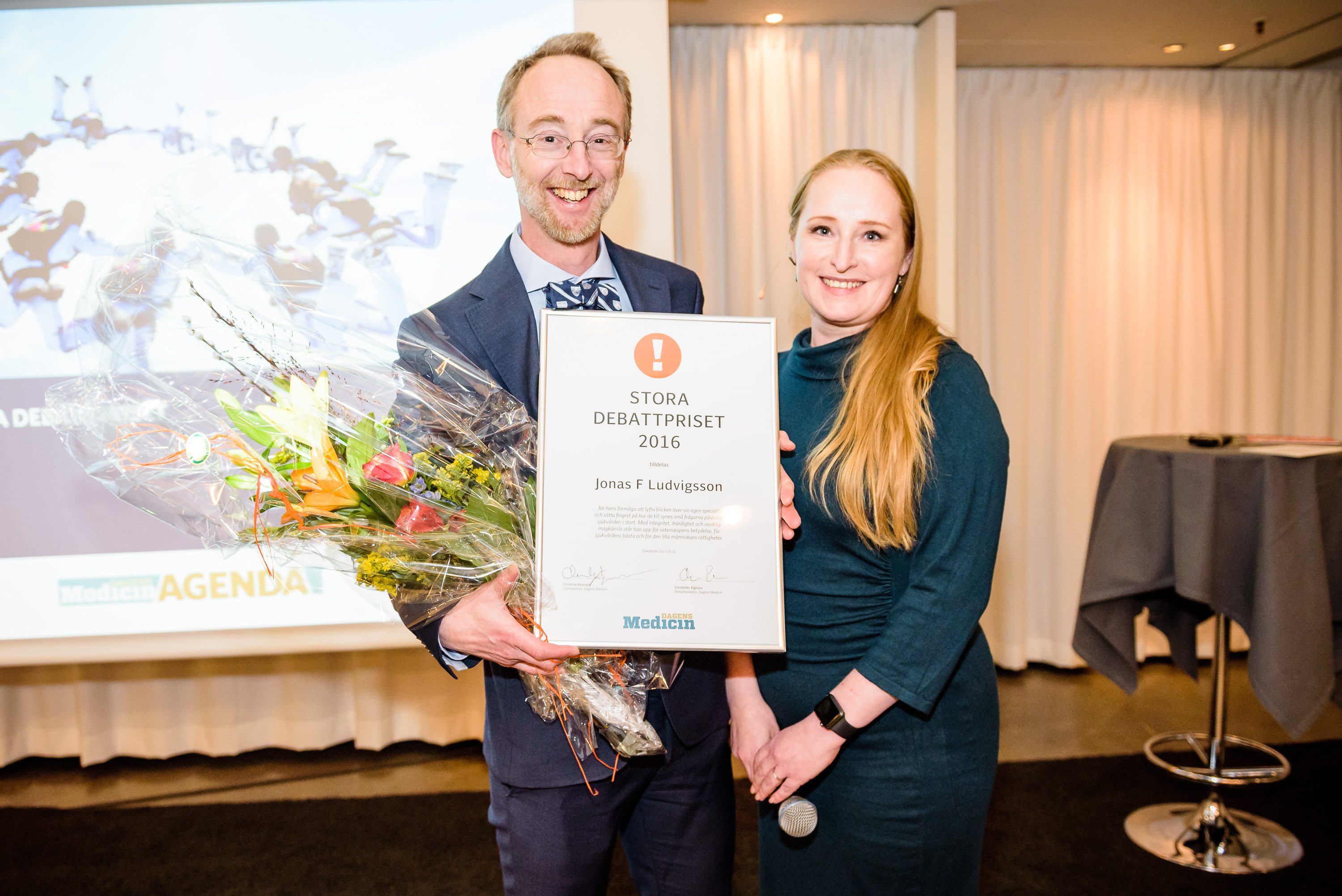 Professor Jonas Ludvigsson has been awarded "Stora debattpriset 2016 inom medicin" (Grand prize in medical debate), by the medical newspaper Dagens medicin.
The prize nomination reads: "…for Jonas' ability to look beyond his own medical specialty and show how seemingly small things can have a vast influence on healthcare. With integrity, persistence and unfailing gut feeling Jonas stands up for the importance of science, for the best of healthcare and the rights of people".
During 2016 Jonas has published some 10 debate articles, on topics such as Macchiarini, vaccination against H1N1 (swine flu), the importance of not drinking alcohol during pregnancy and the cost for researchers of open access. However, of all the debate articles he wrote in 2016, he is most proud of the one in Nottingham Post where he argued that Britain should remain in the EU.