Published: 05-02-2020 11:20 | Updated: 05-02-2020 13:03
HIC at new EU project kick-off meeting in Nottingham, UK on 15-19 December 2019
The CEPEH EU project organised its kick-off meeting on 15-19 December 2019 in Nottingham, United Kingdom. The aim of CEPEH strategic partnership is to co-design and implement new pedagogical approaches and in particular chatbots for European Medical and Nursing schools.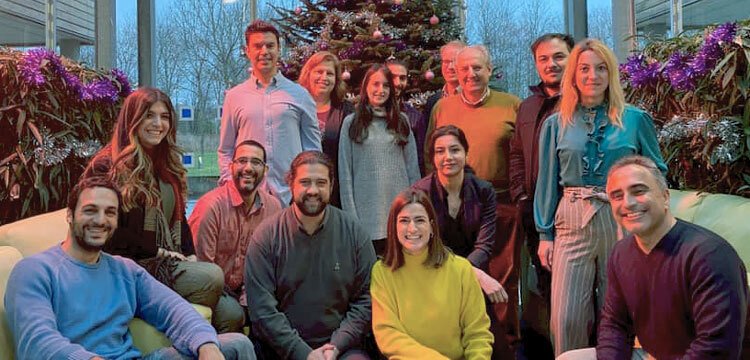 Personalised Healthcare education is more than ever needed nowadays.
There is a growing evidence around chatbots, a machine conversation systems, that these programs have the potential to change the way students learn and search for information.
Chatbots can quiz existing knowledge, enable higher student engagement with a learning task or support higher-order cognitive activities. In large-scale learning scenarios with more than 100 students per lecturer, chatbots are able to solve the problem of individual student support and contribute to personalised learning. However, limited examples of chatbots in European Healthcare Curricula have been utilised to combine both the continuum of cognitive processes presented in Bloom's taxonomy with the idea that some repetitive tasks can be done with a chatbot to provide greater access or to scale faculty time.
MINT (Medical Intractions), a team* with the Health Informatics Centre at the Department of Learning, Informatics, Management and Ethics (LIME), Karolinska Institutet, participates in the EU project, contributing to create open access chatbots utilizing artificial intelligence promoting innovative practices in digital era, by supporting current curricula and fostering open education.
The University of Nottingham, as the Project Coordinator, successfully hosted the kick-off meeting in December, setting the basis for a fruitful collaboration!
* Project participants from Karolinska Institutet