Published: 16-11-2017 10:53 | Updated: 26-06-2018 15:49
"Green Light" introduced to ensure quality in doctoral education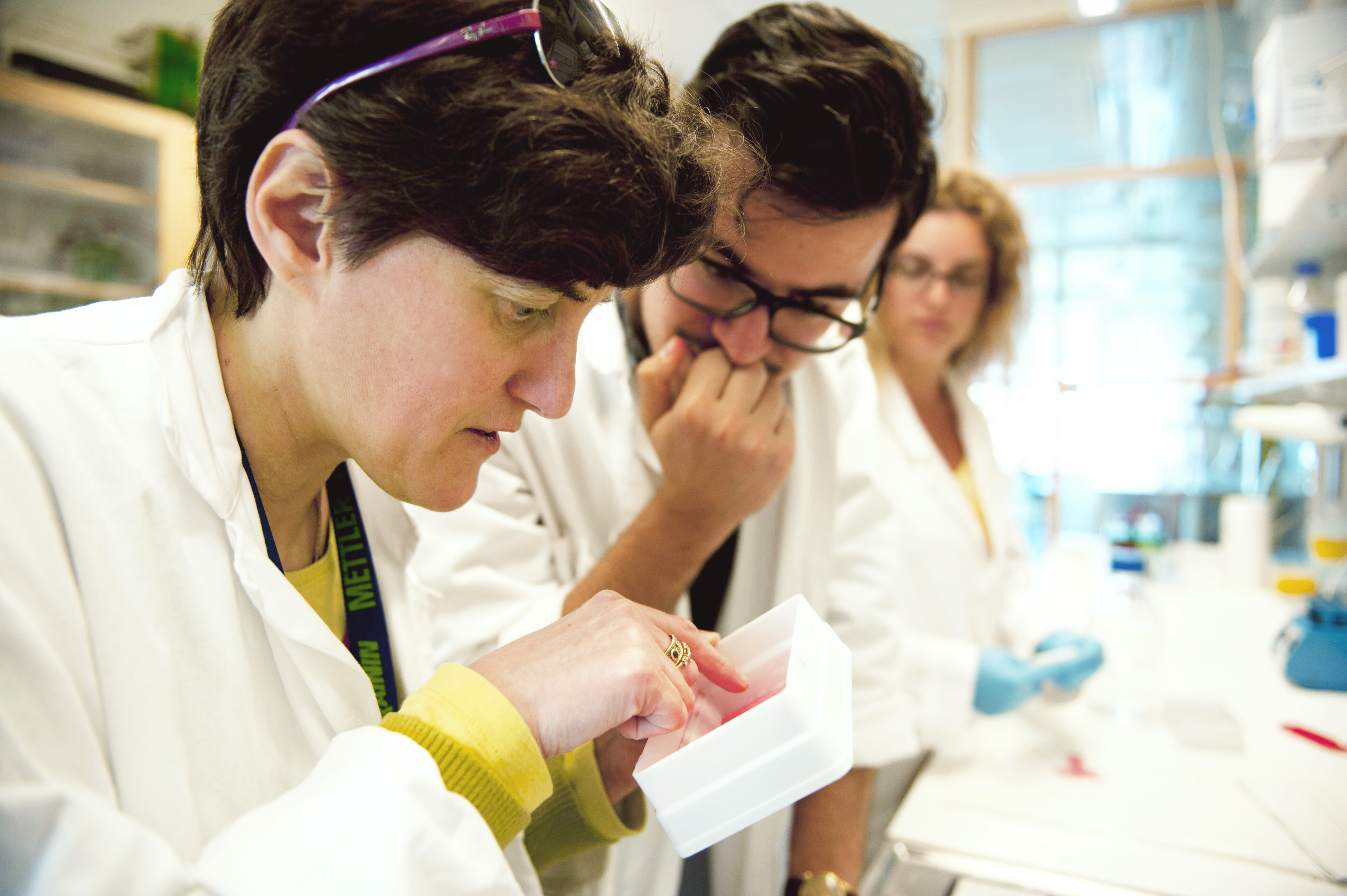 The doctoral supervision training programme introduced at Karolinska Institutet (KI) in 2008 has proved successful. A comparison of exit polls conducted since 2008 shows that doctoral candidates are increasingly satisfied with their education. Now, directors of doctoral studies are to provided with their next quality-assurance tool: At the turn of the year, Green Light will be introduced.
"Our work is ongoing and we leave no stone unturned. Exit polls have been of great help," says Marianne Schultzberg, Dean of Doctoral Education at KI.
In June, a longitudinal study was presented comparing exit polls conducted on doctoral students between 2013-2016 with those from 2008-2012. The study clearly shows increased satisfaction among doctoral students. Of those responding between 2013-2016, 93 per cent agreed entirely or in part that overall they had received a good education. This compares with 89 per cent between 2008-2012. Dissatisfaction decreased from 12.8 per cent in the earlier period to 8.6 per cent. The response frequency to exit polls has increased to 83 per cent (from 75 per cent).
"It is most gratifying to find that our work is paying off. Both with regard to how doctoral candidates assess their supervisors and the support they receive from study directors, supervisors and others, as well as the quality of doctoral education courses," says Marianne Schultzberg.
At the turn of the year, a new structural initiative will be introduced to ensure the quality of doctoral education throughout KI; Green Light. This means that, prior to recruiting new doctoral candidates, every department must assess whether the preconditions exist for a high quality doctoral education – including sufficient time and expertise for supervision, as well as adequate financing.
"Even if in the vast majority of cases these preconditions exist, we believe that the simple fact of raising the issue will have an effect. Departments have had the autumn to prepare their Green Light procedure," says Marianne Schultzberg.
Obligatory supervisor course
It is currently obligatory for those researchers wishing to recruit and supervise doctoral students to take either KI's Introductory Doctoral Supervision Course, introduced in 2008, or an equivalent course.
"This has proved to be an excellent initiative. KI's supervisor course is in great demand and always fully subscribed," Marianne Schultzberg says.
According to Marianne Schultzberg, KI's researchers demonstrate enormous enthusiasm and commitment when it comes to doctoral supervision.
"This represents four years of collaboration. It is a rewarding process to see someone develop," she says.
Doctoral students also confirm that expertise and dedication among supervisors have increased since the introduction of the course. According to the exit-poll study, 80 per cent would recommend their own supervisor to prospective doctoral candidates – an increase from 74 per cent between 2008-2012.
The supervision problems demonstrated by the exit polls – the lack of discussion at theoretical level and about the candidate's postdoctoral future – have also seen improvement since the last measurement.
Equal treatment remains a problem
Another area that has improved marginally is inequality, discrimination and harassment, although management still feels that there remains much work to do. Last year, 2016, 14.3 per cent of respondents to the survey stated that they had been subjected to such treatment at sometime during their doctoral studies (compared to 16.5 per cent during the period 2008-2012). However, considerably fewer experienced any such behaviour on the part of their own supervisor.
"Green Light is a further initiative to come to grips with this," explains Marianne Schultzberg.
Equal treatment is one of the factors that Matti Nikkola, study director at the Department of Cell and Molecular Biology, would also like to see improved going forward.
"KI is a university that works to improve health. We must be good at this," Matti Nikkola says.
Just like Marianne Schultzberg, Matti Nikkola considers exit polls to be a great help in this work:
"KI has developed an entire toolbox to provide us with excellent support and metrics," he says.
The adoption of a four-year period allows the anonymized breakdown of the information to departmental level, so that study directors can use it to develop their own doctoral courses. Michael Fored, study director at the Department of Medicine, Solna, and a member of the Board of Research Education, sees this as an important activity.
"Educating researchers is an important task for KI. A great deal of KI's research is carried out by doctoral candidates and sometimes a supervisor may be driven by something other than simply educating their future colleagues. For example, one can't become a professor without first having doctoral students," Michael Fored says.
He feels that it is important to safeguard the educational component of any doctoral course, rather than viewing it as primarily a staffing issue.
"We need to create a common culture and research morality for KI. Doctoral education is a good place to do so."
Text: Ulrika Fjällborg