Published: 13-12-2022 08:12 | Updated: 14-12-2022 09:17
FyFa researcher is awarded the KI Faculty funded Consolidator grant 2022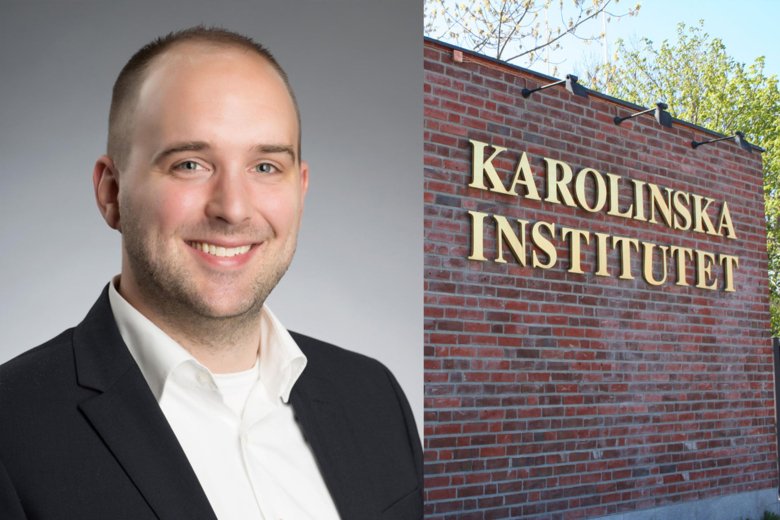 Associate Professor Volker Lauschke at the Department of Physiology and Pharmacology (FyFa) receives a Consolidator grant of up to 1.2 million SEK per year over five years.
The grant is a faculty funded career position within Medical science, that is financed and announced by the Faculty board at Karolinska Institutet (KI). Volker Lauschke will receive up to 1.2 million SEK per year over five years thar can be used for own salary. Up to 50 percent may be used for research related costs. 
Ongoing project
Non-alcoholic fatty liver disease (NASH) is a very common liver disease that affects up to 2-6 percent of the general population and 15-40 percent of obese persons worldwide. NASH is caused by the buildup of lipids in the liver, which causes inflammation and liver damage. Unfortunately, there are currently no approved treatments for NASH and all drugs
that directly target the liver have so far failed in clinical trials.
"Given the strong link to obesity, we will evaluate how signals produced by the fat may influence NASH in the liver. For these experiments, we bioengineer 3D tissue models of liver, pancreas, muscle and adipose tissue using samples from NASH patients and controls. Once "healthy" or "disease" signals are identified, we will use these 3D tissues to test thousands of compounds/substances with the intention of identifying drugs that block the bad signals. By targeting the fat rather than the liver to treat NASH this project uses a new strategy, neglected by current drug development programs, to fbe able to develop a drug for this debilitating condition", says Volker Lauschke.
Contributions to the improvement of NASH drug development
"We believe that phenotypic screening in organotypic patient-derived culture models can provide important contributions to the improvement of NASH drug development. As there are currently no approved drugs for NASH on the market, this work thus aspires to facilitate the identification of safe and efficacious therapies for >200 million patients living with NASH worldwide." 
Collaboration
"The project is an inter-disciplinary effort that involves experts in cell biology, tissue engineering, molecular metabolism, microfluidics and phenotypic screening. In this context, particularly our ongoing collaborations with Professor Wouter van der Wingaart from KTH Royal Institute of Technology and Matthias Schwab from the Bosch Institute of Clinical Pharmacology are of paramount importance."