Published: 11-11-2019 11:17 | Updated: 21-11-2019 15:37
DöBra research program at the 6th Public Health Palliative Care International Conference, Australia
Three researchers from the Division of Innovative Care Research travelled to Australia along with Professor Rebecca Hilton, choreographer at the Stockholm University of the Arts, to present their work in the DöBra research program at the 6th Public Health Palliative Care International conference in the Blue Mountains, Australia.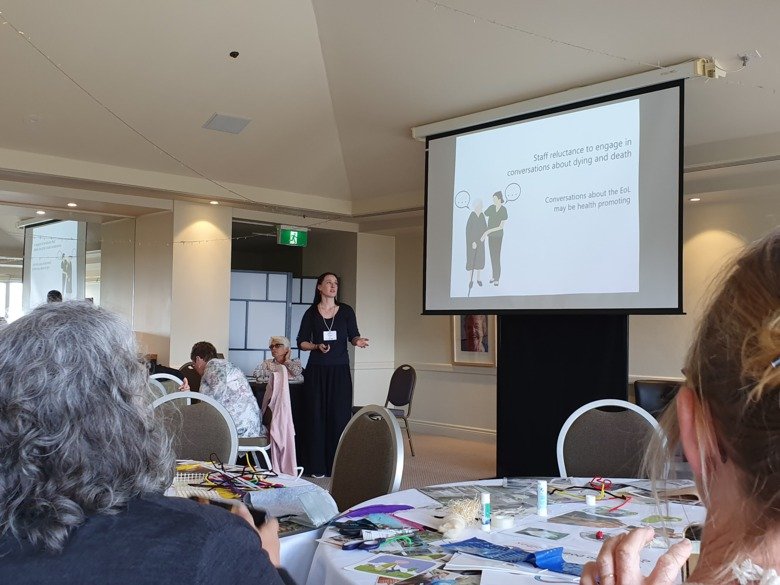 Therese Johansson at the DöBra workshop entitled "Knowledge exchange, sustainability and innovation: Examples from the DöBra Program" at the 6th Public Health Palliative Care International Conference. Photo: Max Kleijberg.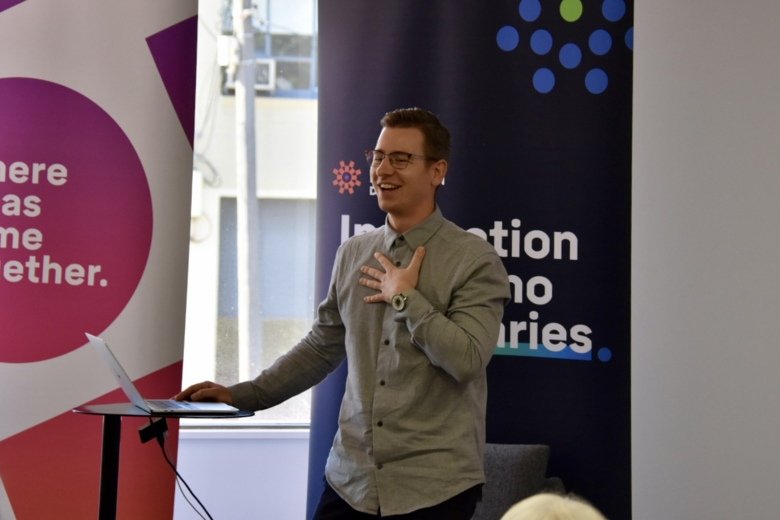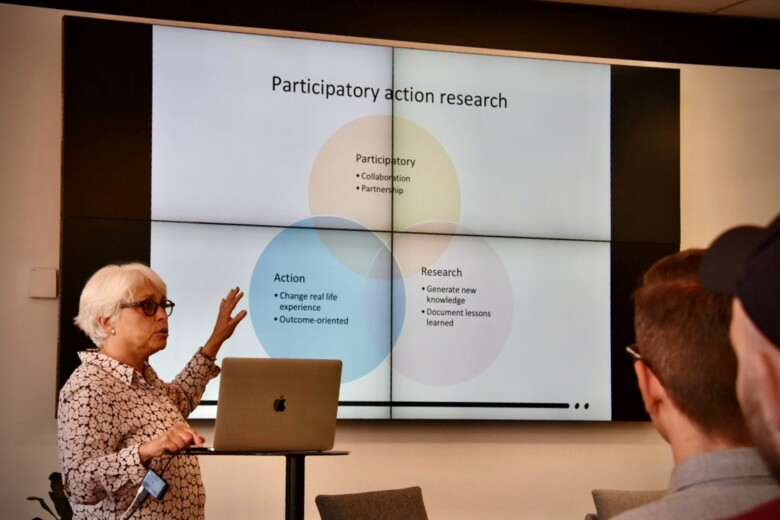 After the conference, Carol Tishelman and Max Kleijberg continued to Melbourne, invited to work with a collaboration – inspired by DöBra – between RMIT University and the Peter MacCallum Cancer Centre. They also presented their research at the RMIT Health Transformation Lab for the public and met with colleagues working in the field at LaTrobe University. Furthermore, Carol was invited to hold the annual Trevor Anderson Oration address at Peter Mac.
More information about the research programme DöBra