Published: 17-08-2022 12:44 | Updated: 17-08-2022 12:44
2nd ESVS Translational Spring Meeting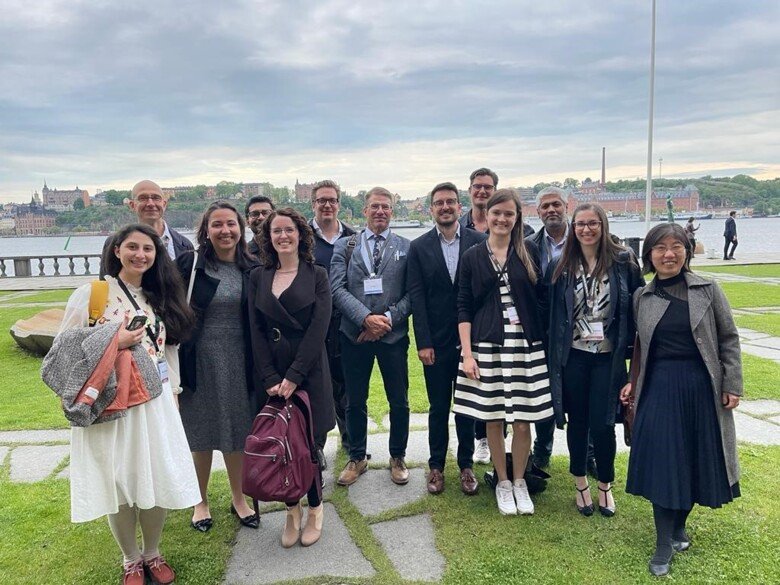 For the second time, on June 7-8, 2022, the Vascular Surgery Research Group organized this translational meeting for vascular science, this time with a focus on Critical Lower Limb Ischemia (CLTI).
The meeting is an initiative by the European Society for Vascular Surgery to be held bi-annually and aimed to strengthen networking and scientific exchange among translational vascular scientists with a specific focus on young clinical and basic scientists, where the Karolinska Vascular Surgery Research group for the second time was honoured to organize and host the meeting. CLTI is a dominating societal and clinical challenge with considerable impact on morbidity and mortality in patients with atherosclerotic disease and the program was specifically tailored to target central aspects of the disease in five different sessions covering epidemiology and novel pharmacotherapy, experience of the disease during the  COVID-19 pandemic including pathophysiological aspects of viral effects on vascular dysfunction, diabetic vasculopathy, mechanisms behind complications to vascular reconstructions and finally an outlook into the ongoing clinical and research developments in the field.
The meeting assembled around 100 delegates from 20 different countries, 10 invited, high-profile speakers from Europe and the US and 20 selected abstract presentations by young researchers with prizes for best abstract, best poster presentation and best oral presentation. The meeting was highly appreciated by the participants who enjoyed two days of high-quality, cutting-edge vascular science at the Sune Bergström Auditorium, Bioclinicum and a wonderful banquet at the Stockholm City Hall.