Published: 21-08-2018 11:33 | Updated: 21-08-2018 13:12
Welcome Åsa - new coordinator at the NVS central management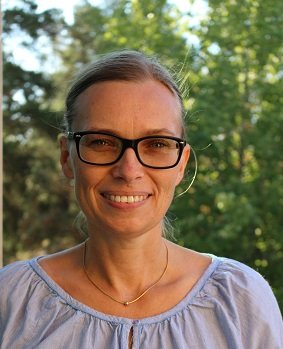 What's your assignment at NVS?
I replace Petra Helkala during her maternal leave. My function will be to assist the Head of Department and the management group, in order for them to successfully manage their assignment and responsibilities to lead one of KI:s biggest departments. I will help with the basic administrative tasks, but also follow up different processes and matters.
What do you look forward to working here?
I am looking forward to learn how things work at a department at KI, how it's organized.
What's your previous experience from work life and academia?
I have a degree within Political Science and have previously worked many years at Sida, and with municipal management.
How do you spend your spare time?
I like to spend time with family and friends, and I bake sometimes. I love to dance to old funk and disco music.