Published: 19-01-2021 16:28 | Updated: 22-08-2022 11:09
We wish 2021's new student union presidents welcome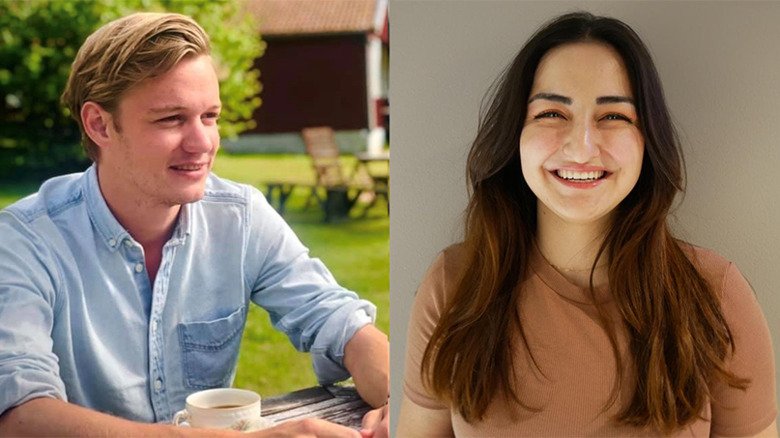 Medicinska Föreningen and Odontologiska Föreningen are Karolinska Institutet's two student unions that work with educational issues and for an active student life for KI students. Every year, the student unions appoint new presidents. For 2021, we wish Alexander Klaréus welcome as new president for Medicinska Föreningen and Dana Samiean as new president for Odontologiska Föreningen. Get to know them and what they want to work for during the upcoming year.
Tell us a little about yourself and why you chose to get involved in the student union.
Alexander: My name is Alexander Klaréus and I'm a psychology student. I live in Stockholm and grew up in Norrtälje. I am Interested in society, organization, and culture. Life as a student is characterized by individual responsibility. At the same time, contacts are necessary for everything that relates to higher education - which requires social platforms. No activity is carried out unless there are people who take responsibility for it, and I want to be involved and do what I can. I hope to spread this sense of responsibility around the university - that together we can continue to nurture the fantastic meeting place that Medicinska Föreningen is.
Dana: My name is Dana Samiean, I am 27 years old and I live in Sundbyberg. I will start my fourth semester at the dental program. I love to cook and, can quote almost any "Friends" episode and, I am pretty good at pretending to know astrology. I want to positively influence my and my classmates' education, give back to the university and the students! My experience is that KI welcomes students' opinions and implement them in their work. It is refreshing to actually see the commitment from both sides! So the work is both educational and very fun, and you get to meet a lot of new people (via Zoom).
What do the student unions do and what will your work be like?
Alexander: Medicinska Föreningen gathers all students at Karolinska Institutet, apart from the dentists. We represent the students' voices, at all levels, and act as a social platform for the interaction between students - and alumni - at Karolinska Institutet. My work is extensive and varied. I am Medicinska Föreningen's public face, I lead the board and the association's employees. As a student representative, I am involved when the KI president makes decisions and sits in KI's consistory. A lot of my work is also to work for the members' interests for other authorities and organizations.
Dana: Odontologiska Föreningen works to defend and promote students' conditions and opportunities. We work for the students and with student-related issues. We also organize social activities and other events. Before COVID-19, among other things, we arranged sports days, lunch lectures and gave out free coffee at the OF office on Tuesdays and Thursdays where students could meet us on the board, get to know each other, and ask us questions. During the pandemic, it is not possible to meet physically, but we try to organize fun events online instead, for example via Instagram or Zoom. We simply want to make our time as students the very best!
What are some of the upcoming plans for the student unions?
Alexander: Our organization is obviously affected by the pandemic. The transition to distance education has been stressful on both the university and the students, something we have regular contact with KI about every week. We also try to find ways to reduce the social distance between students, in times when we have to live with physical distance. We prepare for when the restrictions will be eased. When we finally get to see each other physically again, Medicinska Föreningen be ready to arrange a myriad of social events. Medicinska Föreningen has always played an important role in meetings between students. We want to be the obvious meeting place at KI. The hope is to meet students, alumni, and KI employees in our house, after work and studies.
Dana: The career fair is approaching for us, which will take place on 16 February. It is a fair where dental and dental hygienist students can meet different employers. It is a very popular event. This year, we have had to rethink as we have had to transform it into a digital fair. It will be exciting to see how it develops. Otherwise, we plan a lot of online events such as competitions that will engage students.
What is your advice to new (and old) students? What is your so-called "KI hack"?
Alexander: There are no shortcuts. Planning and structure are the key to completing your studies - and to be in an environment where there is an interest in the area that you are studying.
Dana: Super good question! When it comes to studying, everyone should try ANKI. It is a free program on the computer that helps you memorize and learn, by testing yourself on the knowledge that you have entered yourself. It is like the program "Quizlet". But also, enjoy your study time and have fun, time will pass so fast!