Published: 07-12-2022 08:45 | Updated: 07-12-2022 08:45
Take a peek at the Facility Management workshop in Biomedicum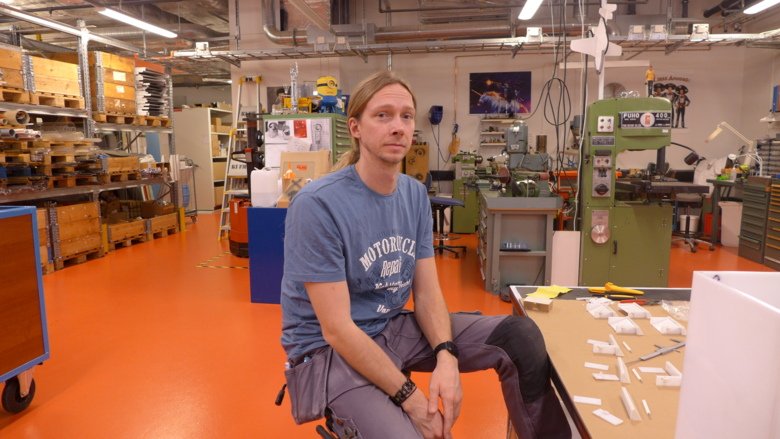 Meet Andreas Adolfsson, Operations technician at FM, operating and working in the Facility Management workshop (FM verkstad), located on floor 2, room A0262) in Biomedicum.
Andreas, tell us about the FM workshop?
"The tools in the FM workshop come from the Department of Neuroscience's old workshop, from the time before the move to Biomedicum. It is mostly me working here. We have drills, grinding-, lathe-, and milling machines. Outside the workshop you can find various tools for lending."
Who can ask for help?
"The workshop is available for the five departments in Biomedicum. If you need help, place a ticket at the FM Helpdesk, with a short description of your errand. Helpdesk will take it from there."
When can we contact you?
"You are welcome to contact me, via FM helpdesk, whenever you need help building things or with simple repairs of equipment. Or just cutting or drilling. If I am not able to help, I will guide you further."