Published: 25-10-2016 09:32 | Updated: 28-10-2016 12:43
Swedish Minister for Health Care visited Karolinska Institutet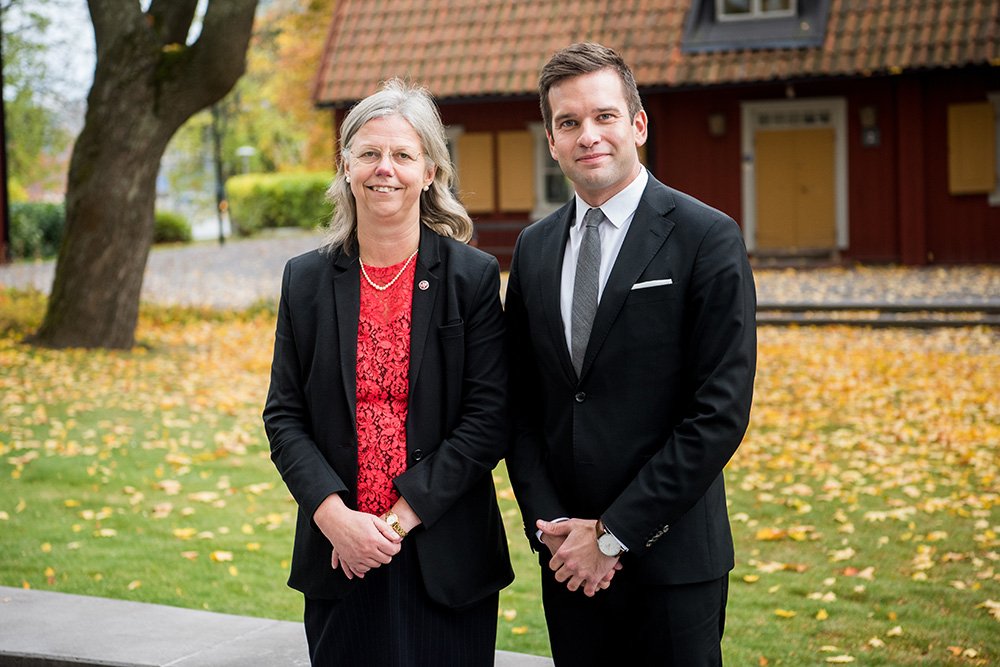 Gabriel Wikström, Swedish Minister for Health Care, Public Health and Sport, visited Karolinska Institutet on Friday 21 October to learn more about Karolinska Institutet and to discuss collaboration with the healthcare sector.
During his visit, the minister visited research environments on the Karolinska Institutet Solna campus and listened to lectures by scientists who both conduct research at the university and work in clinics. After the visit Gabriel Wikström said he learned that KI works on the basis of a very close partnership with the healthcare sector, but that this relationship needs to be even stronger. He also wants to see KI contribute to closing the health gap in society, which the Swedish government has pledged to do.
"It's one of the most important questions, and if we're to achieve this goal we need to learn more about the field," says Mr Wikström. "We also need to know how to implement methods and projects more effectively than we do today."
Can KI help with this?
"I believe so, and by what I've seen here today considerable progress has been made in this field, not only regarding medical treatment, but also in terms of preventative work, and that's what's needed if we're going to end health disparities in society," says Mr Wikström.
One of the stops during his visit was SciLifeLab (Science for Life Laboratory), a national center for molecular biosciences with focus on health and environmental research.
Here, scientists are quickly performing DNA sequencing for numerous purposes, including diagnosing rare congenital diseases, a technique that can mean life or death for patients who need an immediate diagnosis to ensure proper treatment.
"I found it fascinating," says Mr Wikström. "It's fantastic to see how quickly things are moving, in terms of both new techniques and how they affect work processes, the educational content of courses and the way researchers are able to collaborate with others."
KI's acting vice-chancellor, Karin Dahlman-Wright, says it's vital that the Minster for Healthcare and Public Health has a chance to visit the university and find out more about Karolinska Institutet.
"In the past few years, there's been a lot of focus on the groundbreaking research we do here. But we also do a great deal that has a more immediate effect on human health, such as our clinical research, and that's the side of our work that we're highlighting during today's visit," she says.
The visit started at the Department of Public Health Sciences, where the "Global Health – Health systems and policies" research group gave presentations centred on chronic diseases, antibiotic resistance, women and children's health, and global disaster medicine. The minister also met international students doing an MSc in global health.
Text: Selma Wolofsky