Published: 04-04-2014 10:23 | Updated: 03-06-2014 14:48
Significant fellowship goes to MedH postdoc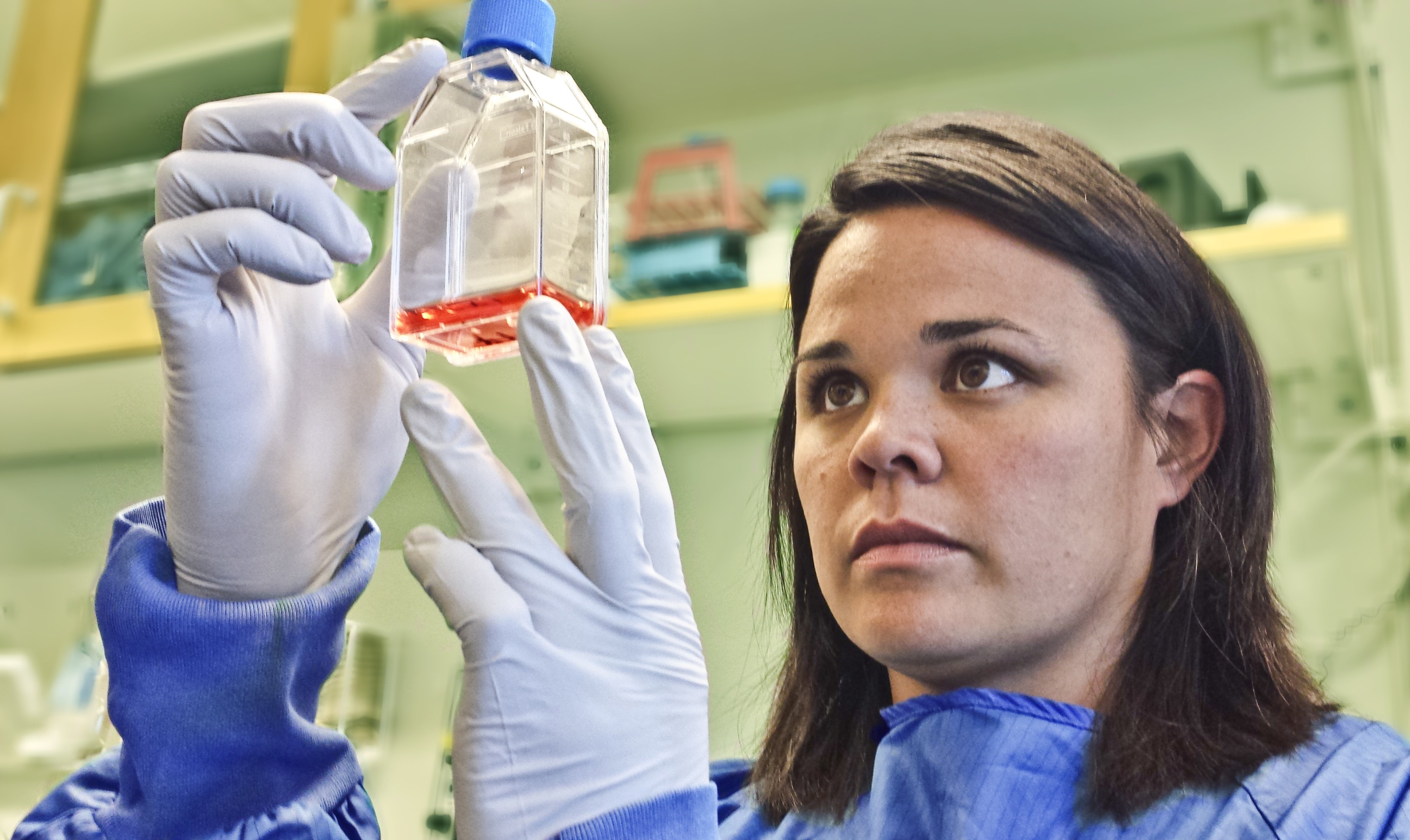 Jessica Weidner is one of two postdoc fellows first to receive Mats Sundin Fellowship. "I am really excited about this," she said.
The Mats Sundin Fellowship was awarded on August 20 at the Canadian Embassy in Stockholm. At the begging of next year, Jessica Weidner will swap positions, through the new research program, with Sophie Petropoulos, at University of Toronto in Canada.
-I am extremely grateful for all of the hard work that Mats Sundin, Karolinska Institutet and University of Toronto have dedicated into making this fellowship a reality. In addition to providing a unique opportunity to start a fruitful collaboration between KI and U of T, I hope that I can contribute to developmental health, said Jessica Weidner, who is a postdoc at CIM, Department of Medicine, Huddinge, KI, since in 2010.
At U of T Jessica Weidner will look at the effects of Toxoplasma gondii, an obligate intracellular parasite - also known as cat litter parasite - on fetal development. Sophie Petropoulos will examine the long-term effects of a mother's lifestyle on a child's growth and development.
Jessica Weidner's research springs out of Antonio Barragans lab that made a significant discovery in 2006. The research group was able to show how Toxoplasma-infected dendritic cells are able to evade and direct host immune cells to their own advantage.
-What happens is that infected dendritic cells (DCs) enter a state of hypermotility allowing these DCs to transmigrate across endothelial cell monolayers, said Jessica Weidner.
Currently an estimated one-third of the worlds population has been exposed to the parasite. But an infection rarely causes recognizable symptoms in healthy adults. However, congenital transmission from a newly infected mother to the developing fetus may lead to various health problems.
-It may not become apparent until ten or twenty years before any disease flare up in the infected child. An infection can result in severe neurological pathologies including hydrocephalus, mental retardation and attention deficits, epilepsy, blindness, and deafness.
-My research [at U of T] will be focused on extending these findings to try and understand how Toxoplasma manages relocation across the placental barrier, and subsequently infect a developing fetus.
Hockey star founder of Fellowship:
Mats Sundin Fellowship started in spring 2012.
It was founded by former NHL hockey star and Toronto Maple Leafs captain Mats Sundin, who donated over two million SEK to research in the field of developmental health.
It allows postdocs from each university to complete up to two years of his/her postdoctoral research at the other institution.