Published: 06-11-2017 09:38 | Updated: 06-11-2017 09:40
Prestigious stipend for research into biomarkers and Alzheimer's disease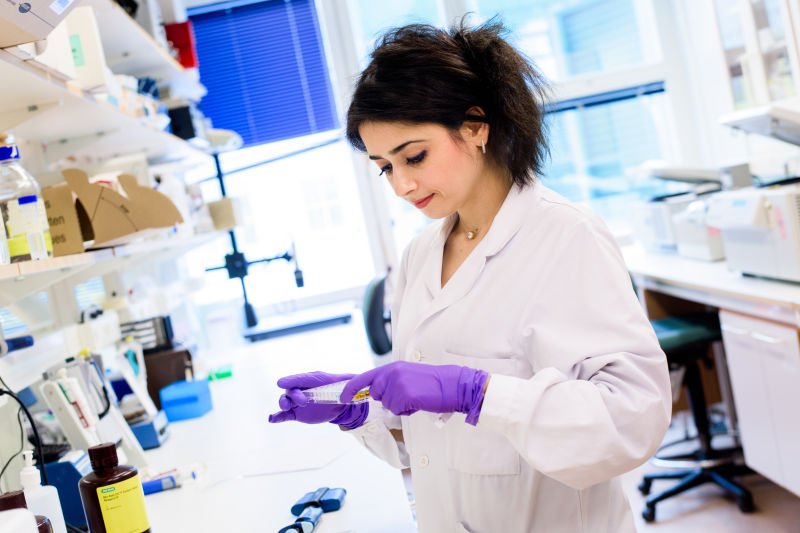 PhD student Azadeh Karami, Division of Clinical Geriatrics, has been awarded a research stipend worth SEK 350,000 by the Gun and Bertil Stohnes Foundation for research into biomarkers and treatments for Alzheimer's disease.
"The objective of my project is to use the enzyme choline acetyl transferase to follow the effect of various drugs in the short- and long-term in patients with Alzheimer's disease. Studies on the concentration of this enzyme in biological fluids and plasma will hopefully provide us with new knowledge to improve the lives of people with dementia and their families. Being able to diagnose the disease early on and provide individually adjusted treatment in Alzheimer's patients is one of the greatest challenges of our time," Azadeh Karami states.
Alzheimer's disease is the most common form of dementia. It involves the degradation of nerve cells resulting in declining cognition and memory as the disease progresses. Currently, there is no cure, only treatment.
Early diagnosis is important if we are to provide the right treatment and support to choose a lifestyle that promotes good brain health.
It has been known for some time that biomarkers for dementia in biological fluids can be used to make a diagnosis in patients with cognitive impairment. The unique aspect of this research, undertaken by Azadeh Karami and her colleagues, is to also monitor the effects of various treatment programmes.
The stipend will be formally awarded at the Annual Scientific Meeting of the Swedish Geriatric Association and Researcher Forum 2018, at which Azadeh Karami will present her PhD project.
"I feel proud and honoured. There are many young researchers who are just as passionate about what they do, and who are also well worth focussing attention on. I will do my utmost to contribute to research results that, in the long term, can improve the potential for individuals with Alzheimer's disease to live a healthier life," Azadeh Karami says.