Published: 31-05-2017 10:02 | Updated: 31-05-2017 13:28
NVS´s PhD students broke a sweat during half-day on physical activity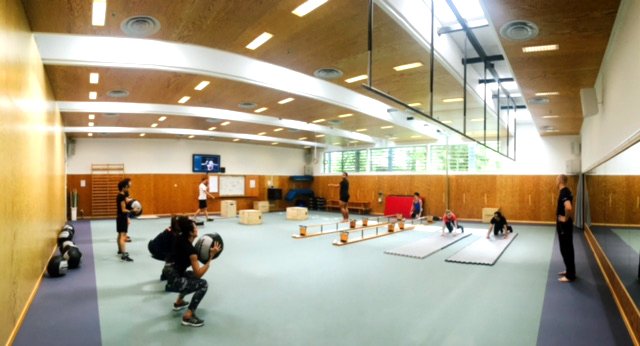 On 23 May, the Doctoral student council at NVS arranged half a day (together with BASE gym) for NVS´s PhD students, aiming to promote physical activity and inform about the opportunities within health promotion available to students and employees at KI.
The PDH students were instructed in the MovNat method. The day generated new knowledge regarding techniques, insights on current limitations and possibilities with your body, as well as a lot of muscle soreness.
"The Doctoral student council really wants to highlight the importance of conducting any type of physical activity that you find enjoyable, to create a regular habit in our otherwise often sedentary workdays. The BASE gym can be the platform to facilitate and help you with that. Physical activity also provides a break from work and an opportunity to clear your mind, and last but not least it is fun", says Emelie Karlsson, one out of two of the council´s Deputy Chairmans and a PhD student at the Division of Physiotherapy.