News archive
On this page you can search for older news. Choose a topic, type of news or enter your own keyword to filter out news.
The KLOK award highlights clinical activities where good leadership and organisation with learning in focus promotes high-quality clinical education. Last day for nomination is August 7.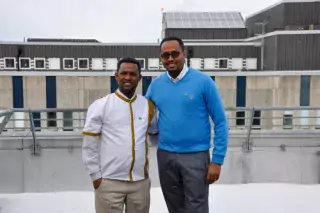 In March 2023 the Department of Medicine, Huddinge (MedH) hosted a successful visit by teachers from the College of Medicine and Health Sciences, Bahir Dar University, Ethiopia, as part of the teacher exchange within the Linnaeus-Palme Programme.
News
Medicin, Huddinge, Centrum för Infektionsmedicin, Hematologi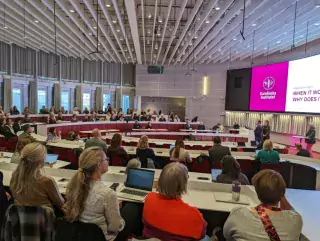 What does continuous learning mean to us, and what can it look like in practice? These questions were the focus for the 170 participants who participated in the two day Educational Congress. The congress was permeated by meetings, inspiration and exchange of knowledge and experiences in the field. Among the activities at the congress, KI's pedagogical policy was launched.