Published: 01-11-2018 10:59 | Updated: 12-11-2018 10:51
New thesis: Group treatment for insomnia gives impact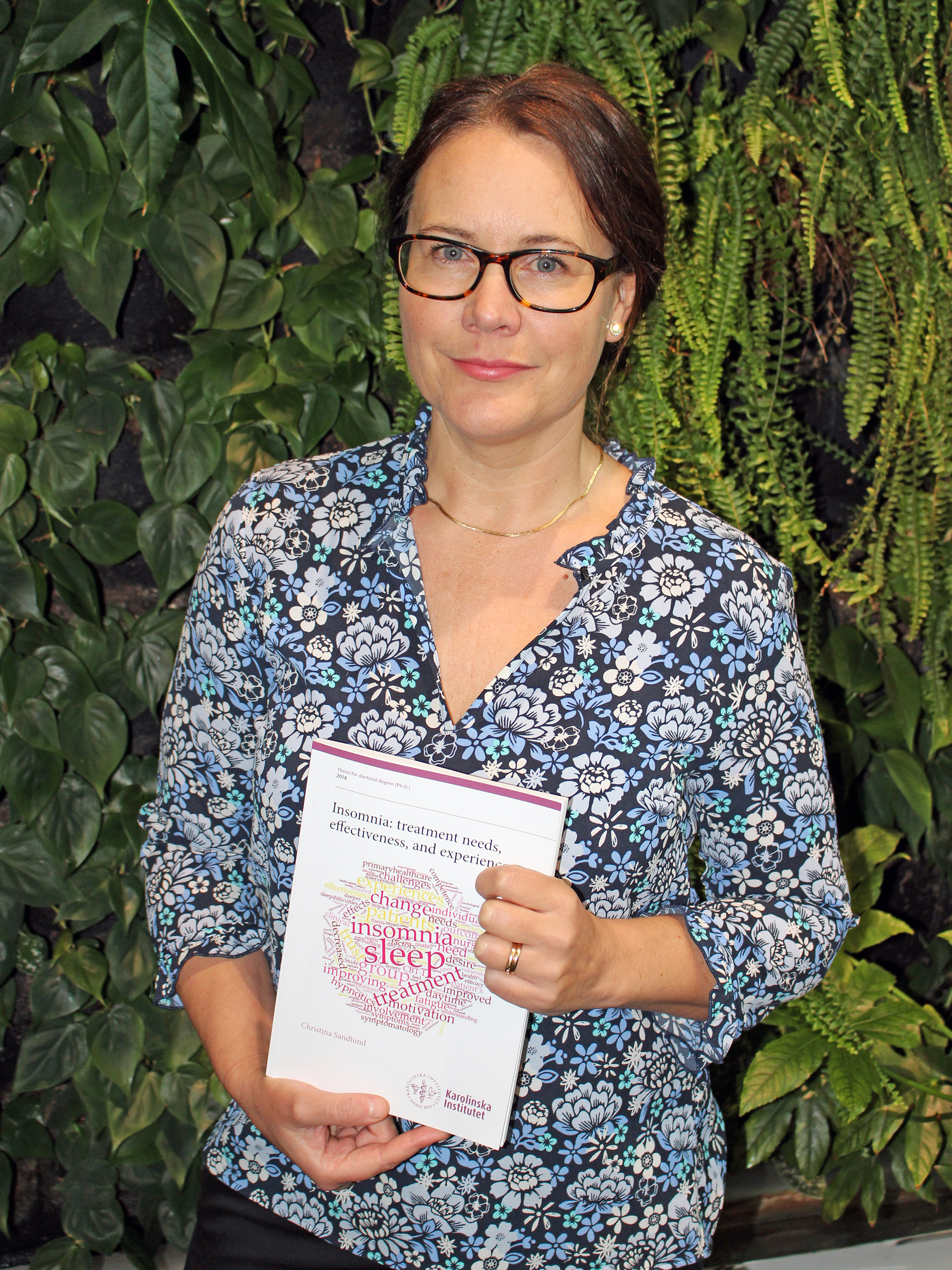 Hi Christina Sandlund, PhD-student at the Division of Family Medicine and Primary Care. On 23 November you will defend your thesis "Insomnia : treatment needs, effectiveness, and experiences", what´s the main focus of the thesis?
In my research I investigate self-reported need of treatment for sleep difficulties in the general population and evaluate a group treatment for insomnia in primary health care.
Which are the most important results?
My thesis shows that as many as 12.5% of people in the general population consider themselves needing treatment for sleep difficulties. It also shows that group treatment based on cognitive behavioral therapy for insomnia and led by district nurses was more effective in treating insomnia disorder in primary health care than standard care (usually medication).
The group treatment resulted in persistent effects regarding decreased insomnia severity, improved sleep, decreased use of hypnotics, and improvement of daytime impairments such as reduced fatigue severity. Interviews with focus groups with patients who participated in the group treatment illuminate their experience of what motivated them to behavioral change, what made them improve, and the challenges they faced.
How can this new knowledge contribute to the improvement of people's health?
By educating district nurses in primary care to lead group treatments for insomnia, access to effective, non-pharmacological treatment can be made more accessible to patients in primary health care. Patients could be offered effective treatment at an early stage of the disorder, which could prevent insomnia-related illness.
What´s in the future for you? Will you keep on conducting research?
I will work clinically, but also with continuing education, care development and research in primary health care via the Academic primary health care centre.