Published: 26-08-2015 09:28 | Updated: 26-08-2015 14:53
Ministry for Foreign Affairs to visit Karolinska Institutet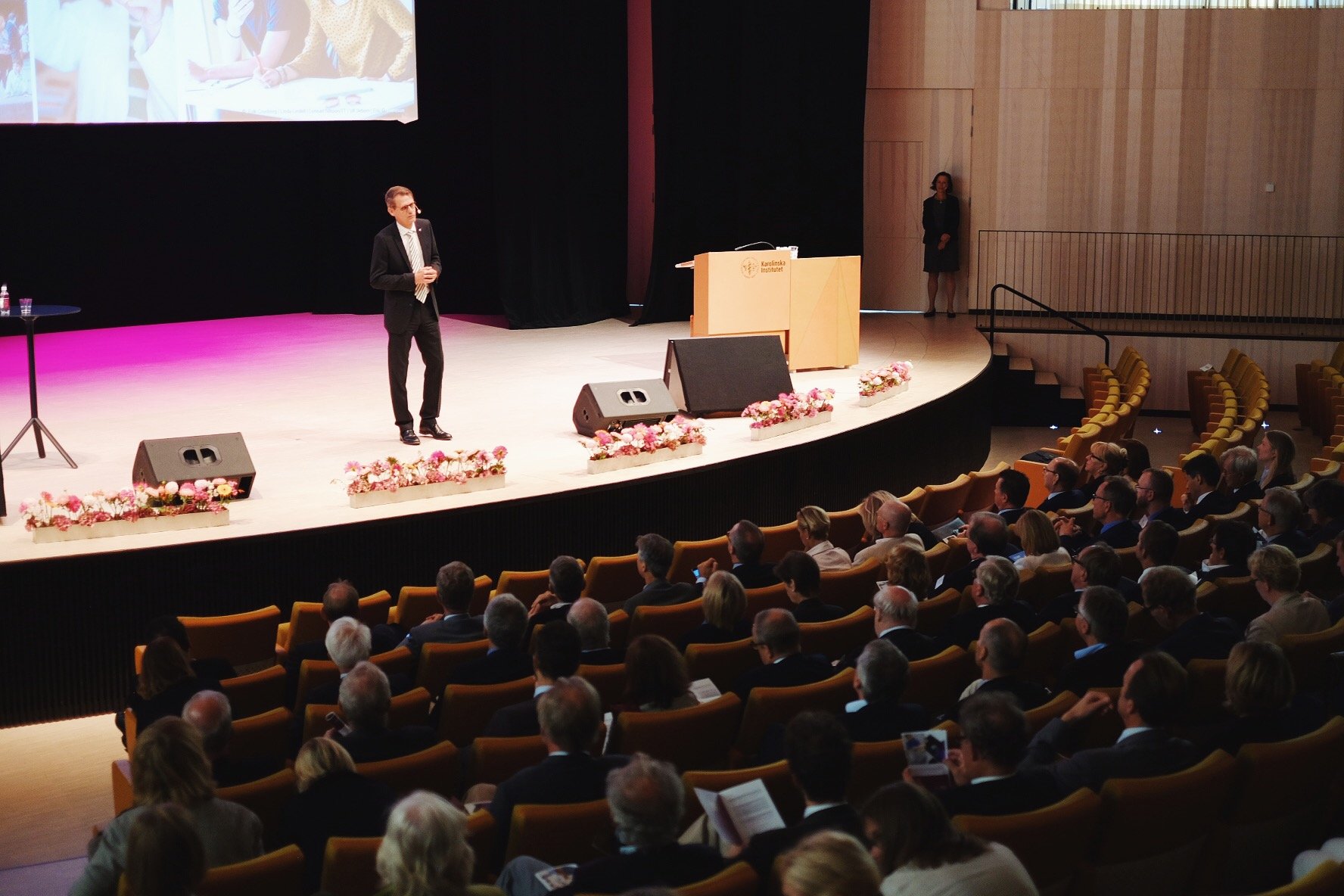 The Ministry for Foreign Affairs are visiting Karolinska Institutet during Wednesday. This is the first time that the Ministry for Foreign Affairs will address KI as one entity. The visit will include 160 heads of departments and ambassadors and there is a solid program on offer, including the topic global health.
The Ministry's work includes promoting Swedish research. Fredrik Jörgensen, Director-General for Administrative Affairs at the Ministry for Foreign Affairs says that this is one of the reasons that they are visiting KI at this time:
"KI is one of the world's leading medical universities with a large international network and we would like our ambassadors to join this network. But we're of course also interested in seeing the beautiful building Aula Medica and to find out more about the Nobel Prize. Many of our ambassadors host workshops and other activities during Nobel Week".
And there will certainly be a little bit of everything. The program at KI is introduced by Pro-Vice-Chancellor Kerstin Tham after lunch and will continue until the evening. The day will be moderated by Professor Martin Ingvar who is the Deputy-Vice-Chancellor for the Coordination of Matters Relating to Future Healthcare at Karolinska Institutet.
There will be highlights from KI's international activities: Professor Göran Tomson will talk about global health and Professor Gunilla Karlsson Hedestam about KI's collaboration with the US.
KI has previously established a vibrant partnership with the embassy in Washington.
On the agenda there is also an item on KI's fund-raising activities and the campaign Breakthroughs for life (Genombrott för livet) which was conducted in 2006–2010.
And there will be examples of research at KI on the topic 'How can we achieve a sustainable health care sector?'
Fredrik Jörgensen is looking forward to it all: "We are very happy and grateful for the program on offer and we are excited about meeting the many excellent speakers. We want to find out which research areas are of most interest currently, and we are particularly interested in global health and the researchers' contacts. This all ties in well with the work at the Ministry of Foreign Affairs".
Text: Madeleine Svärd Huss
Photo: Erik Cronberg