Published: 18-02-2016 11:50 | Updated: 18-02-2016 11:51
Ministerial visit to boost collaboration with Indonesia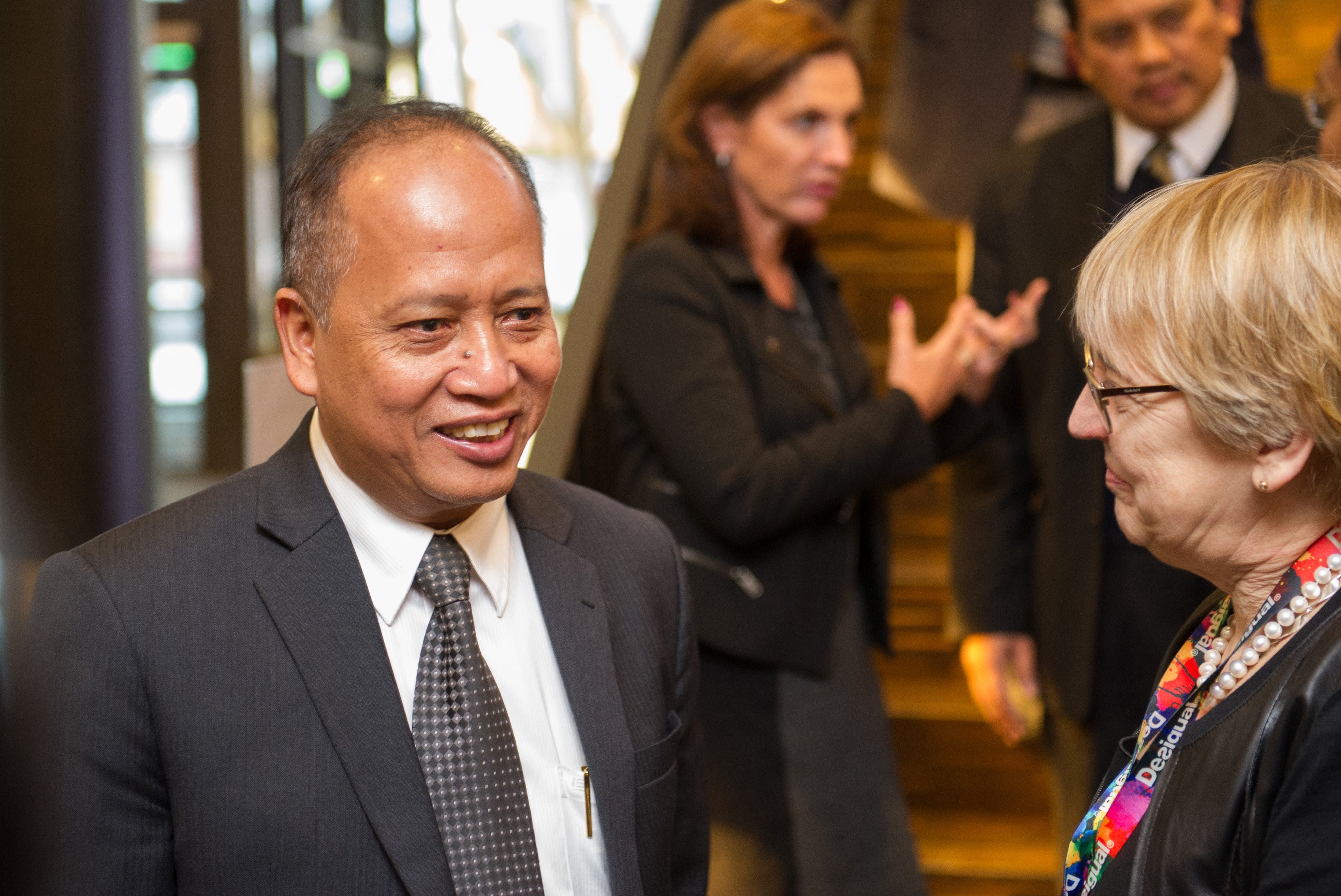 Muhammad Nasir, Indonesia's minister of research, technology and education, is paying a visit to Karolinska Institutet today. The minister is in Sweden on a courtesy visit, during which he will sign a letter of intent with the Swedish Department of Education on greater collaboration on research and education.
Accompanying Muhammad Nasir to KI are Indonesia's ambassador to Sweden and Sweden's ambassador in Jakarta. Their visit is hosted by Maria Masucci, deputy vice-chancellor for international affairs at KI.
"We see that the scientific world is becoming more and more international, so we're eager to establish relations with other universities and other countries," says Ms Masucci. "We hope this will promote mobility, both to and from KI."
Also taking part in the visit is assistant dean Gunnar Nilsson and two other deans at Karolinska Institutet, Hans-Gustaf Ljunggren and Anders Gustafsson. The visiting delegation will be given a general presentation of KI's education and research activities.
A few months ago, Karolinska Institutet entered a partnership with the Indonesia Empowerment Fund for Education (LPDP), and last autumn signed a Memorandum of Understanding, whereby the two parties will examine and develop different forms of collaboration and the LPDP will support Master's and doctoral students wishing to study at Karolinska Institutet. This year, 45 Indonesian students have applied for KI's Master's programme, compared with 16 last year. The KI management hopes that the ministerial visit will eventually help to make this figure rise even further while creating new opportunities for greater collaboration on doctoral education and research.
"Indonesia is South-East Asia's largest economy and has enjoyed substantial growth this past decade," says Ms Masucci. "The country also shows considerable interest in international relations to promote development in education and research, especially in the technological and biomedical sectors. This is something we're delighted to see."
Text: Lisa Kirsebom