Published: 16-08-2016 00:35 | Updated: 07-08-2017 13:41
Miia Kivipelto has received the 2016 MetLife Foundation Award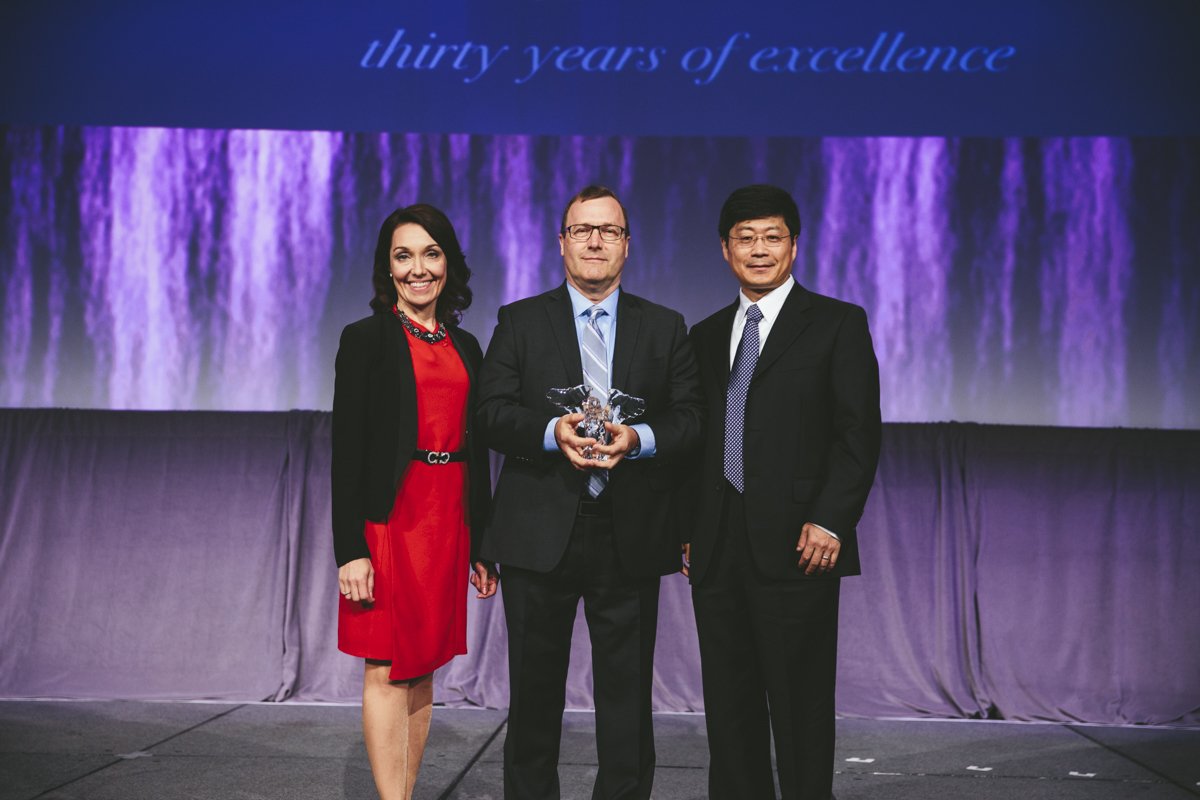 Professor Miia Kivipelto has, as one of four, received the 2016 MetLife Foundation Award for Medical Research in Alzheimer's Disease.
This is the 30th year that MetLife Foundation has presented these prestigious awards to outstanding researchers in the field of Alzheimer's disease. At the heart of the program is a belief in research as the road to understanding and ultimately treating this devastating disease. This year, MetLife Foundation is presenting 4 awards in 2 categories, totalling $350,000.
The awards were presented by MetLife Foundation President and Chief Executive Officer A. Dennis White in a Plenary Session of the Alzheimer's Association International Conference (AAIC) on Monday, July 25, 2016.
"MetLife Foundation is proud to present the Major Awards to Dr. Bu and Dr. Kivipelto for their exceptional scientific research contributions, which help bring us closer to finding a cure for Alzheimer's disease and related dementias," notes A. Dennis White, President and Chief Executive Officer, MetLife Foundation. "Their outstanding contributions, recognized around the world, have helped us better understand this devastating illness, and both awardees have laid the groundwork leading to effective treatments."
Major awards
Miia Kivipelto, M.D., Ph.D., Professor, Clinical Geriatric Epidemiology, Department of Neurobiology, Care Sciences and Society, Karolinska Institutet, Stockholm, Sweden; Senior Geriatrician, Memory Clinic and Director of Research, Development and Education, Karolinska University Hospital, Stockholm, Sweden.
Guojun Bu, Ph.D., Mary Lowell Leary Professor, Department of Neuroscience; Associate Director, Alzheimer's Disease Research Center at the Mayo Clinic, Jacksonville, Florida.
Promising Investigator Awards
John R. Cirrito, Ph.D., Associate Professor, Department of Neurology, Washington University in St. Louis, Missouri.
Inna Slutsky, M.D., Ph.D, Associate Professor, Department of Physiology and Pharmacology; Associate Professor, Sagol School of Neuroscience, Tel Aviv University, Tel Aviv, Israel.