Published: 04-05-2023 16:49 | Updated: 28-08-2023 16:19
KI RIMS helps you keep your CV up to date
KI RIMS is a system that collects data and information from several different systems used within KI. When KI RIMS is up and running, it will be easier for KI's researchers to maintain their CV and Qualifications portfolio, something that has been requested by many.
The starting point for the project Systems Support for Research Information is the difficulty of finding information about KI's researchers and research and that the information that exists is scattered in a number of different systems.   
A Research Information Management System (RIMS) weaves together information from different systems and collects it in one place. KI RIMS is the system that is currently being integrated with KI's local systems and adapted to KI's conditions.  When several types of information are collected in one place, it is also possible to generate different compilations - for example a CV.  
As a researcher, you will have access to your own profile in KI RIMS, which aggregates the information about you and your research from other systems linked to KI RIMS. This includes, for example, publications, positions, research topics, degrees and other merits. The aim is also to make current research visible with the help of the agreements linked to the grants. Here you can claim the publications and grants that are yours and also manually add missing information.  
Simplifying the work with CV and Qualifications Portfolio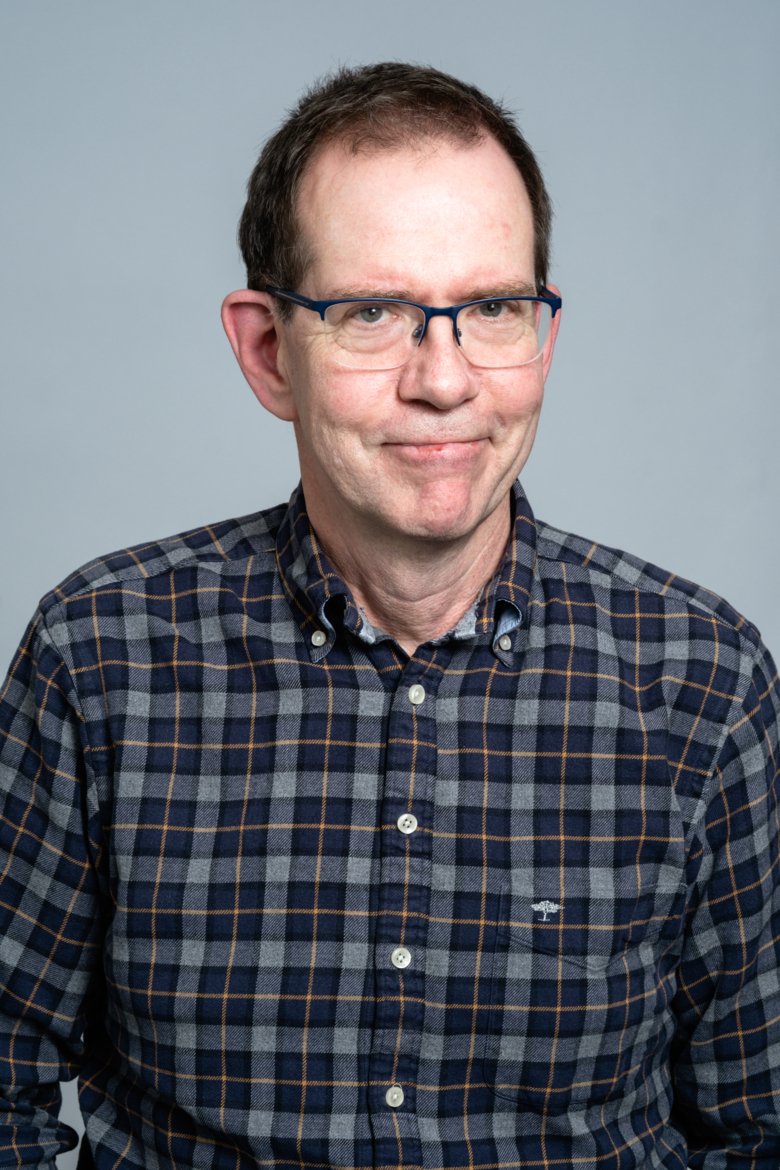 Urban Lendahl. Photo: Johannes Frandsén.
An overall aim with the introduction of KI RIMS is to make it easier for you as a researcher to communicate your research and your research merits in different ways. Through preparatory work and user studies, we know that the work of keeping your CV and Qualifications portfolio updated is extensive and time-consuming. KI RIMS will simplify the work and reduce the number of manual steps.     
"Setting up and maintaining your Qualifications Portfolio is complex, and anything that KI RIMS can do to simplify it will be welcomed by researchers", says Urban Lendahl, professor of genetics and chair of the project's steering group.
Updated CV
Because a lot of information is collected in KI RIMS and updated automatically, you will no longer have to create and maintain your own documents but can quickly put together an updated CV when you need one. 
Will I be able to get my entire Qualifications Portfolio from KI RIMS?  
Some of the information requested in the Qualifications Portfolio does not exist in any KI system and therefore cannot be retrieved in KI RIMS. However, you will be able to get a Word document that completely matches the Qualifications Portfolio template and where all the information that can actually be generated from KI RIMS is entered in the right place. You can then add the missing information and modify the document according to your needs.  
Is KI RIMS linked to Prisma?  
Prisma is the Swedish Research Council's own application system and at present there are no technical conditions for linking it to KI RIMS, so you will still need to type the information into Prisma. However, KI RIMS will facilitate the process by allowing you to easily produce a text file with updated information about your research. We will adapt the content and order of the document based on the order of the Prisma form to make it easy to transfer.   
About KI RIMS
KI RIMS has three main functions - aggregation, refinement and public dissemination.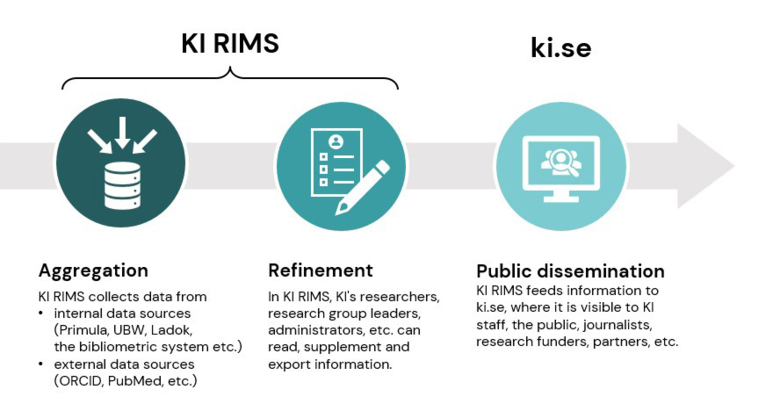 KI RIMS is dependent on the information available in other systems and that it can be integrated. At present, it is not possible to integrate everything on the wish list, but development is ongoing and will also continue when the project ends in the fall and the University Library (KIB) takes over management. Collaboration is currently underway with, among others, the Finance Office and the HR Office in order to make the information in KI RIMS as useful and comprehensive as possible.  
More information
News 15/03/2023: KI RIMS is coming this fall.
Monthly reports: The project team posts monthly reports on the work of adapting the system to KI's requirements and conditions. These are published on the project's web page on the Staff Portal: Systems Support for Research Information. 
If you have questions about the project, or if you are interested in participating in a test: contact Jonas Molander or Malin Essén.