Published: 18-10-2017 11:51 | Updated: 22-10-2017 15:00
KI researchers awarded Ragnar Söderberg fellowships 2017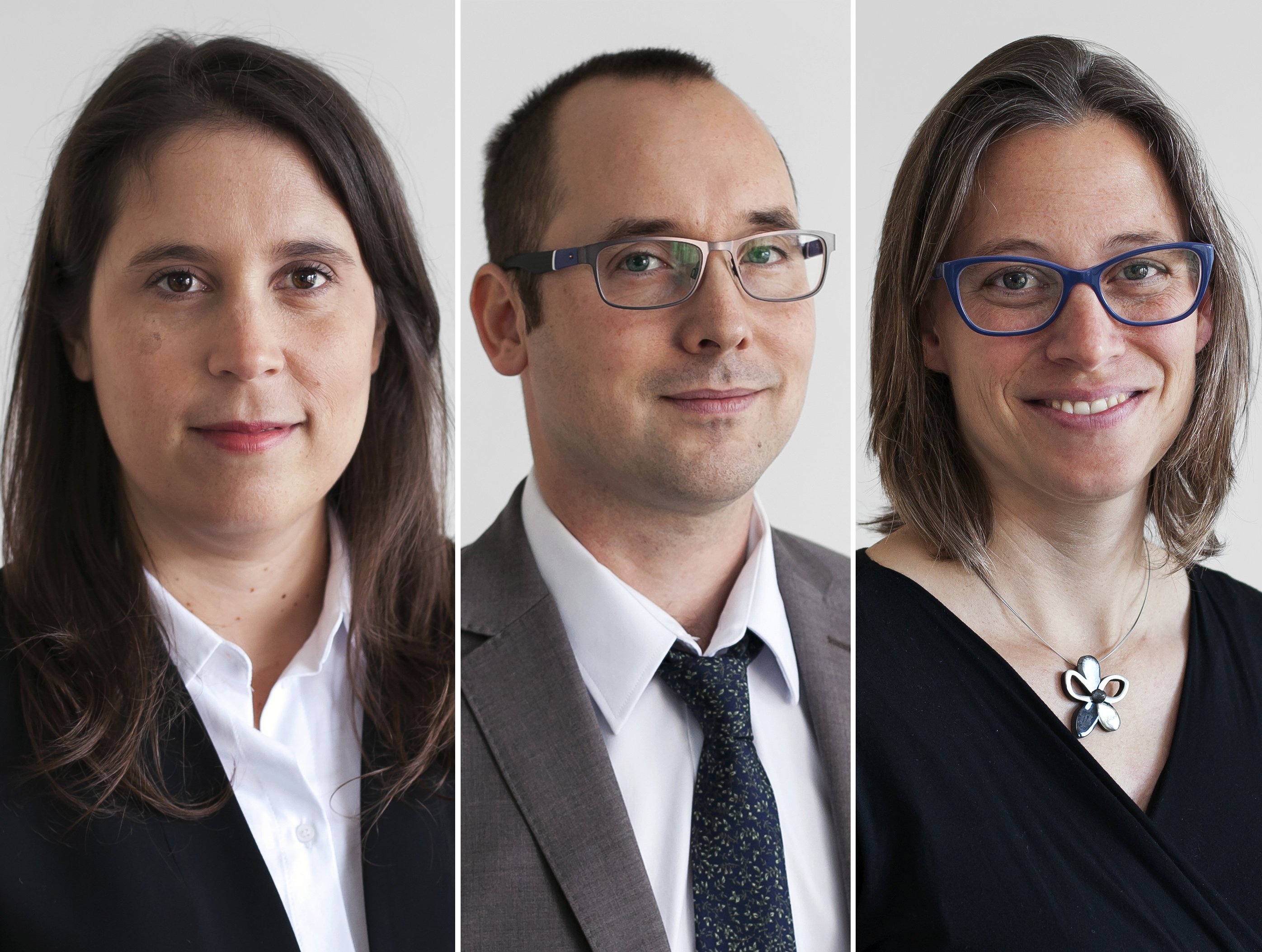 This year, five young researchers in the field of medicine – of which three are from Karolinska Institutet – share SEK 40 million in funding from the Ragnar Söderberg Foundation. The three new Ragnar Söderberg Fellows in Medicine at KI are Magdalena Paolino, Björn Reinus and Carmen Gerlach.
Ragnar Söderberg Foundation provides five-year grants to promising young researchers with innovative ideas and proven scientific excellence.
Magdalena Paolino
Project: Ubiquitination – how does it affect intestinal stem cells?
Magdalena Paolino at the Department of Medicine, Solna studies ubiquitination, which is a process that controls many important processes in the cell. In particular, she is interested in the role of ubiquitination for intestinal stem cells. Her research can help us understand how the constant renewal of the intestinal epithelium works, but also provide more knowledge about the origin of intestinal cancers.
Björn Reinius
Project: X chromosome inactivation
Björn Reinius at the Department of Cell and Molecular Biology and the Ludwig Cancer Research studies the two female sex-chromosomes, the X chromosomes, and how one of them always shuts down in the cells of women. He wants to understand how this works in detail, both in different kinds of tissue and in different cell types. This research can give us more knowledge about the basic processes controlling the activity of our genes, and also help us understand diseases caused by abnormal regulation of the X chromosome.
Carmen Gerlach
Project: How do the immune system's CD8 T cells acquire their different skills?
Carmen Gerlach at the Department of Medicine, Solna explores the immune system and a particular type of immune cells, the CD8 T cells, which are particularly good at protecting us against infections and cancer. She is especially interested in understanding the origin of the variation of such CD8 T cells. This knowledge can then be used to design more effective vaccines and immunotherapies.