Published: 31-05-2018 11:04 | Updated: 31-05-2018 11:10
Joint symposium for further collaboration with Ninth People's Hospital and Jiaotong University School of Medicine in Shanghai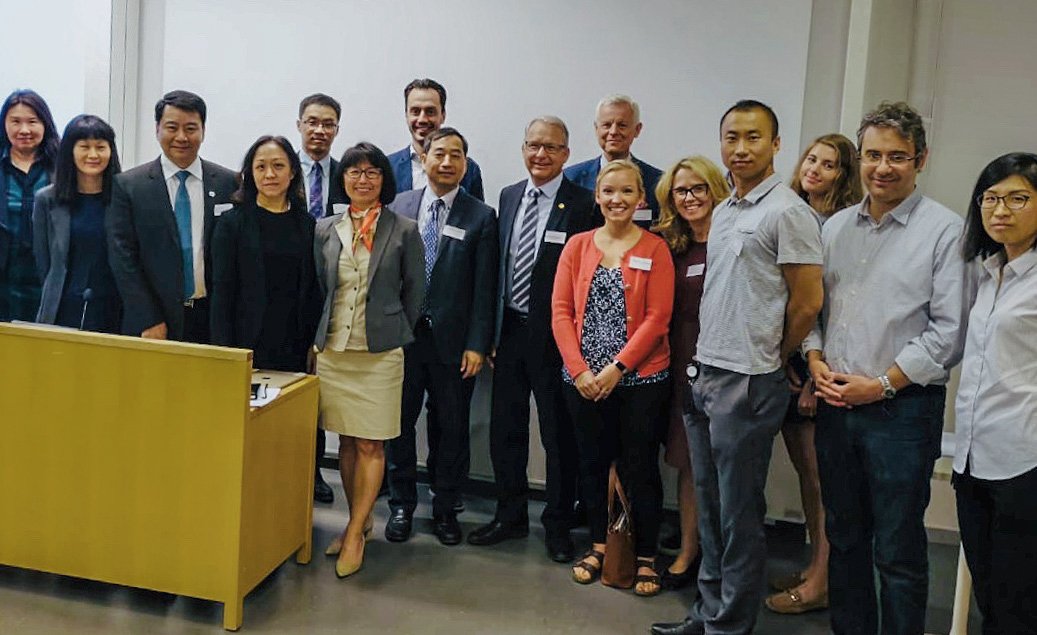 A Shanghai delegation led by Professor Steve GF Shen, dean at Shanghai Ninth People's Hospital and Shanghai Jiaotong University School of Medicine visited KI Department of Dental Medicine 29 May.
A joint symposium took place in the morning 29 May for Shanghai delegates and KI researchers to present their work. The delegates also visited KI University Dental Clinics, Academic Centre for Geriatric Dentistry, FTV, Eastman Institute and Stockholm Craniofacial Team during a 3-day programme.
A student exchange within the dentistry programme between the two organizations has been decided. Both parts also discussed how to best promote staff exchange and scientific collaborations.
Text by: Margaret Sällberg Chen