Published: 22-03-2023 16:18 | Updated: 29-03-2023 13:07
Intense, inspirational and impressive - Annika Östman Wernerson about her time so far as the President of KI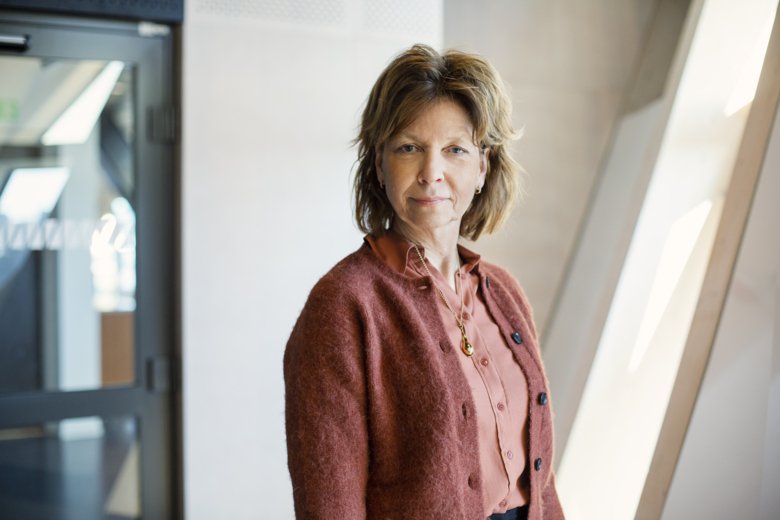 Three weeks have now passed since I became the president of Karolinska Institutet, and it's been an intense time, but also an exciting and occasionally slightly overwhelming.
Even though I've been active at KI for many years – most recently as academic vice president for Higher Education, amongst other things – it's quite a shock to the system to assume overall responsibility and lead the entire university. What has struck me most these first weeks is how much goes on at our university. The range and quality of activities here is truly impressive – and so incredibly inspirational.  
It goes without saying that one of the main reasons why KI is a high-functioning university that delivers superior quality research and education is the way everyone does their bit to make this a reality. Two people who have had a major role in this are our predecessors Ole Petter Ottersen and former vice-president Anders Gustafsson. I thanked them both in my previous post but since then, Anders has also had his formal send-off – and I can only echo the fine sentiments that were expressed about all he has done for KI over the years. 
Vice-President Martin Bergö and I have now begun to devise a structure for how we want to work with our prioritised issues. A couple of weeks ago, on 7 March, we had our first meeting with the Faculty Board, a key organ at KI that we intend to develop and make more transparent and better known internally. I will write more about our efforts in this respect in due course, but clearly we see the Board as essential to the express goal to pull KI closer together and create "one KI". There are also other important forums and arenas that we will use to the same ends, in particular the regular meetings that we hold with the heads of department and the internal dialogue meetings we're planning to arrange. More on all this later! 
The past weeks also included a very prestigious assignment that made me especially proud to be president of KI. On 8 March, to mark International Women's Day, I had the great honour to receive the EU "Gender Equality Champion" award in Brussels. The prize was awarded to KI for the systematic approach we have been taking towards promoting equality at the university for close to the past 40 years, which the EU sees as exemplary for other actors. I would like to extend my heartfelt thanks to everyone who has contributed to these efforts over the years – while stressing that we still have some way to go. The work for equality and equal opportunities must continue at KI, as it must do everywhere in society:
Current issues
The Swedish-Iranian activist Habib Chaab was sentenced to death by a court in Iran recently on very shaky grounds. It made me think of KI alumnus and Swedish citizen Ahmadreza Djalali, who has been languishing in a Teheran prison for almost seven years – he, too, with a death sentence hanging over him from a trial that was conducted without all the normal principles of legal security. I'd like to point out that KI is continuing to do all we can to secure his release so that he may be reunited with his family in Sweden.
Work has begun on the forthcoming research and higher education bill (the "research bill"), which is due to be tabled in the autumn of 2024. KI will, of course, be keeping a close watch on matters and trying to raise the views and priorities that we feel are important in the context.
Threats against researchers and questions of international security have been very much written about and discussed recently. Both these issues are extremely important as they ultimately concern conditions for researchers and research as well as academic freedom. The investigation that the government has commissioned from the Swedish Higher Education Authority and that will look more closely at academic freedoms will be very interesting to follow. The first report is due on 15 February next year.
I'm looking forward to
This thursday I'm meeting all KI's heads of department as president for the first time. The interaction between the university management and the departments is crucial and I'm looking forward to many future-orientated discussions.
This week also sees my formal installation as president. I'm looking forward to meeting many colleagues from within and outside KI and to holding my official installation speech.
Those of you who know me know that I'm passionate about education. Just like my predecessor I aim to continue teaching, and am currently on the kidney physiology and pathology components of course BV5 on the medical programme. I'm genuinely delighted to have the opportunity to meet KI's students under these circumstances and am looking forward to continuing to do so.
Remember: KI is us!
Latest updates from the President
Annika Östman Wernersonwrites regularly about issues that are important to the university under the heading "Latest updates from the President". The articles are published on KI's website and found at News and updates from the University Management. She also contributes regularly to the internal newsletter KI News. Previously published texts can be read in the news archive.