Published: 15-11-2023 10:44 | Updated: 15-11-2023 12:17
Do you want to join the choir Biomusicum?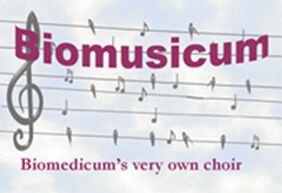 If you would like to sing in a choir, you are welcome to join Biomedicum's own choir. Now Biomusicum is rehearsing Lucia and Christmas songs. Both beginners and experienced singers are welcome.
The choir is under guidance of choir leader Malin Strömdahl-Sherman and the rehearsals are held in English.
Rehearsal every week on Mondays.
Time: 11:20-12:20
Meeting room: D1012
If you would like to join, please contact Roelinde.Middelveld@ki.se