Online

Online from KI Campus South - Flemingsberg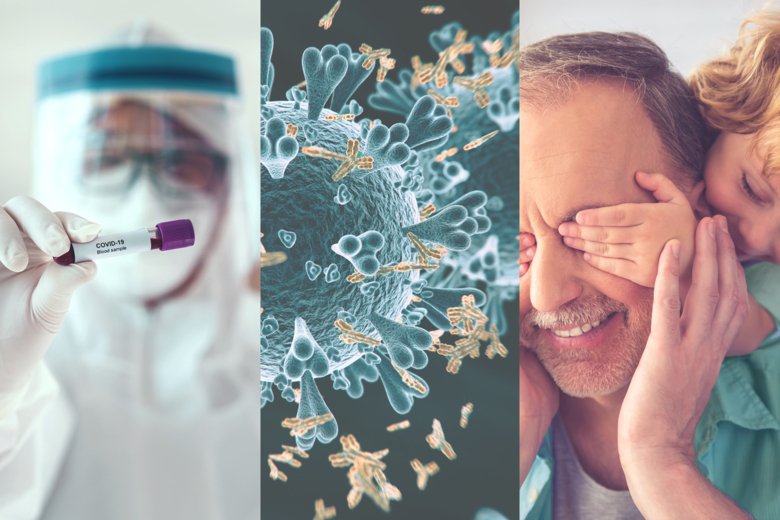 The COVID-19 pandemic has highlighted the urgent need for improved cross-sector collaboration to tackle the complex challenges before us. It has also raised important questions about the role the Life Science sector can and should play in applying what we have learned, "building back better", and creating the conditions needed for more sustainable life.
During this conference we will reexamine the current and potential role of the sector and explore an expanded vision for Life Science that includes prevention, implementation, accountability, and "a universal preparedness for health".
Expert panels
Together with conference speakers and expert panelists we will explore:
How can we accelerate implementation of the national and regional life science strategies to realize greater societal benefits?  
What has COVID-19 taught us about how Life Science ecosystems can be governed and structured to meet common and pressing challenges? 
What does the new post-pandemic landscape look like, and can we take advantage of the current situation to further strengthen Life Science ecosystems?  
What systemic hurdles (legal, ethical, financial, structural, political) must be removed to create a more resilient, equitable and sustainable society? What are the lessons learned during the current pandemic?
Program highlights

| Agenda | Invited speakers | |
| --- | --- | --- |
| 10:00 | Welcome & introduction | Nina Rawal (Moderator, Emerging Health Ventures), Ole Petter Ottersen (KI), Irene Svenonius (Region Stockholm), Maria Eriksdotter (KI) |
| 10:15 | Sweden's Life Science Strategy during the global pandemic | Ibrahim Baylan (Swedish Ministry of Enterprise and Innovation) |
| 10:30 | Paving the way towards universal preparedness for health  | Ole Petter Ottersen (KI), Eleni Aklillu (KI) |
| 10:45 | Challenges in Life Science collaboration: What has the pandemic taught us? | Björn Zoëga (Karolinska University Hospital), Anna Sandström (Astra Zeneca), Åsa Kristoferson Hedlund (Swedish COVID Association), Hans-Gustaf Ljunggren (KI), Sophia Hober (KTH) |
| 11:30 | Lunch break | |
| 12:10 | Global health implications of Life Science collaboration and innovation | John N. Nkengasong (Africa Centres for Disease Control and Prevention), Anna Mia Ekström (Karolinska Institutet), Carl Bildt (WHO ACT-Accelerator) |
| 12:45 | Deep-dive breakout group discussions | Indepth conversations with invited speakers |
| | - The role of industry and innovation in pandemic times | Anders Blanck, Lotta Ljungqvist, Hans Möller |
| | - Interdisciplinary research collaboration: Barriers and benefits | Lars Engstrand, Eleni Aklillu, Lars I Eriksson  |
| | - Data usage, sharing and implementation | Olli Kallioniemi, Magnus Boman, Clara Hellner   |
| | - Building and maintaining public trust | Åsa Wikforss, Karin Tegmark-Wisell, Samuel Lagercrantz   |
| 13:30 | Coffee break | |
| 13:40 | Taking action: Solutions for Life Science collaboration and impact | Jeremy Farrar (Wellcome Trust), Jenni Nordborg (Swedish Office for Life Sciences), Peter Stenvinkel (Karolinska Institutet), Malin Parkler (Pfizer), Mathias Uhlén (KTH), Staffan Ingvarsson (Stockholm Business Region), Stefan Swartling Peterson (KI) |
| 14:40 | Bringing interdisciplinary knowledge to bear on Life Science challenges | Sigbritt Karlsson (KTH), Astrid Söderbergh Widding (Stockholm University) |
| 15:00 | Conference concludes | Nina Rawal (Moderator, Emerging Health Ventures), Ole Petter Ottersen (KI) |
The Life Science sector is poised to play a key role in building universal preparedness for health. Knowledge, dialogue and collaboration are needed now more than ever. We look forward to continuing this dialogue with you and to seeing you online on May 25 at the Stockholm Life Science Conference.
Organizers
The Stockholm Life Science Conference is organized by Karolinska Institutet in collaboration with Region Stockholm, Stockholm University and KTH Royal Institute of Technology. 
Additional resources