Lectures and seminars
Seminar: Writing a kappa – organising and telling your own story
Campus Solna

Conference room 'Equity' and Conference room 'Rosling', both on floor 3, Widerströmska, Tomtebodavägen 18A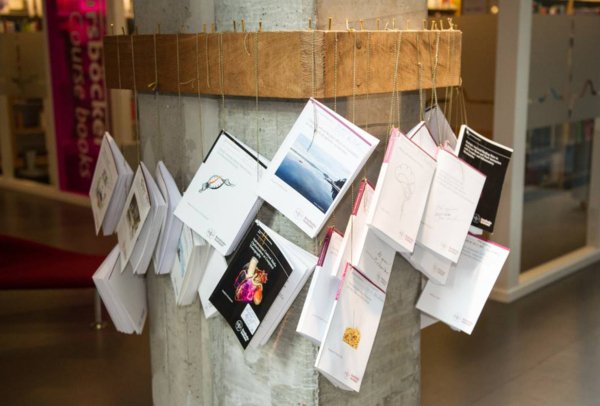 The Doctoral programme in Public Health Science (PHSP) invites doctoral students to our Kappa seminar in September. The seminars are intended for you who plan to defend your thesis within 3–6 months. The seminars are held in English. 
The kappa seminars is meant to help you who are in the process of writing your kappa/cover story to put your thesis in a broader conceptual perspective, clarify how the articles forming the thesis relate to one another in this broader context, and elaborate on the content and organisation of the kappa. 
Dates and time for the seminar:  
9 September, at 9.00-16.00 - room: Equity, floor 3, Widerström building
11 September, at 09.00-12.00 - room: Equity, floor 3, Widerström building
15 September, at 09.00-12.00 - room: Rosling, floor 3, Widerström building
About the seminar: It is a mix of plenary sessions, individual assignments, and group work, all being focused on each participant's own thesis (kappa). The participants are encouraged to reflect on their own work and they have to provide other course participants with peer review at several occasions.
Participation to all face-to-face sessions is compulsory and the seminar is the equivalent on 1 week of full time work. 
Eligibility: To be eligible for the seminar you need to have done your half-time seminar, have half of the publications to be included in your thesis accepted and be close to your doctoral defence or close to applying for it.  
Registration
Register to fu-adm@phs.ki.se by 26 August. Make sure to attach the completed application form to your registration email.
The number of places is limited to 10. Please note that the application period may be closed in advance, since applicants' eligibility is assessed continuously. Registration closes when we have reached the maximum number of participants.