Conferences and symposiums
NorDoc Summit/Summer School for doctoral students: "Antibiotics according to a new generation"
Uppsala University & Karolinska Institutet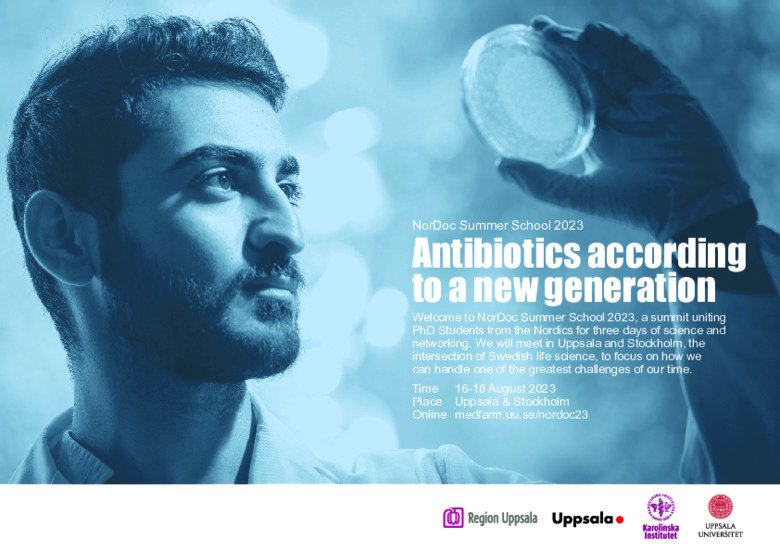 NorDoc Summer School 2023 will focus on how we can handle one of the greatest challenges of our time. Register now.
The network NorDoc arranges its Annual Summit for doctoral students. This years topic  "Antibiotics according to a new generation" brings doctoral students from the Nordic countries together for three days of interaction and scientific discussions. The meeting is open to all interested – doctoral students, postdocs and faculty! The summit/summer school will take place at both Uppsala University and Karolinska Institutet.
We will meet in Uppsala and Stockholm, the intersection of Swedish life science, to learn from and about the many interdisciplinary initiatives that have their hub here, several with branches across the world.