Conferences and symposiums
KI Culture Day 2022 - Pro-Creation in Art and Science
Campus Solna

Medicinska Föreningen (MF), Solna campus and via live streaming
The KI Culture Day is the annual celebration of the fertile link between medical science and culture. It is a unique combination offering popular science and cultural entertainment, including talents studying/working at KI, science at KI, as well as invited guests. The venue is the Medical Students' Union (MF). We also offer live internet streaming.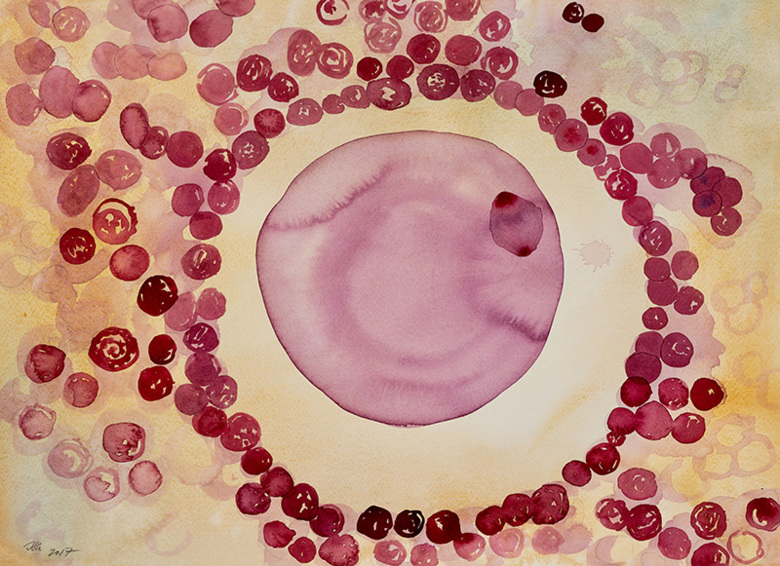 The beginning of life - watercolour by Ina Schuppe Koistinen
This year the main theme is not exactly about sex, but rather about sperm, eggs and their microenvironments – as well as about scientists at KI who express themselves through the arts. There will be an art exhibition with representative objects. The role of culture and arts at a university will be discussed on stage, inspired by the success of the Arts Project at the Stockholm School of Economics.
Confirmed participants
Ina Schuppe Koistinen, Department of Microbiology, Tumor and Cell Biology
Stefan Arver, Department of Medicine, Huddinge
Ulrik Kvist, Department of Medicine, Huddinge
Emma Stenström, Swedish Cultural Council
Petter Höglund, Department of Medicine, Huddinge
Gunnar Bjursell, Center for Culture, Cognition, and Health, KI
Helena Hansson, Dance Instructor
Ole Petter Ottersen, President of Karolinska Institutet
The Cultural Council, MF
Music, MF
The 2022 winner of KI Cultural award
Preliminary Program

16.00 Welcome
Introduction of Conferenciers, MF
 
Block 1 Pro-Creation in Science & Art   

16.05 – 16.55 Moderator: Petter Höglund 
Love, art, science. Stefan Arver
Beyong oneness; women and  their microflora. Small bookrelease. Ina Schuppe Koistinen
Sperm and Egg. My art, My Science. Ulrik Kvist

16.55 Audience dance  (Helena Hansson)

17.00 – 17.30 Block II
Moderator: Gunnar Bjursell
Stage talk on the Culture, Knowledge and Skills at the University
Emma Stenström, State Cultural Council, President Ole Petter Ottersen,KI, student from MF, student from School of Economics

17.30 Musical interlude

Block III. Prize award ceremony
17.45 – 18.00 KIs Cultural Award, Rektor OP Ottersen
17.50 Musical tribute
17.55 Closing words
 
18.00 Audience dance  (Helena Hansson)
18.00-20.00 Afterparty with snacks, mingle and music
Registration
Registration is only required to physically attend the event at the Medical Students' Union building (MF).  There are currently 175 place available, so please register early to avoid disapointment.
Register online here for a place at KI Culture Day 2022
 
Live Streaming
Live streaming from the event is open to everyone on the link below, no registration necessary (the link will be activated a week before the event)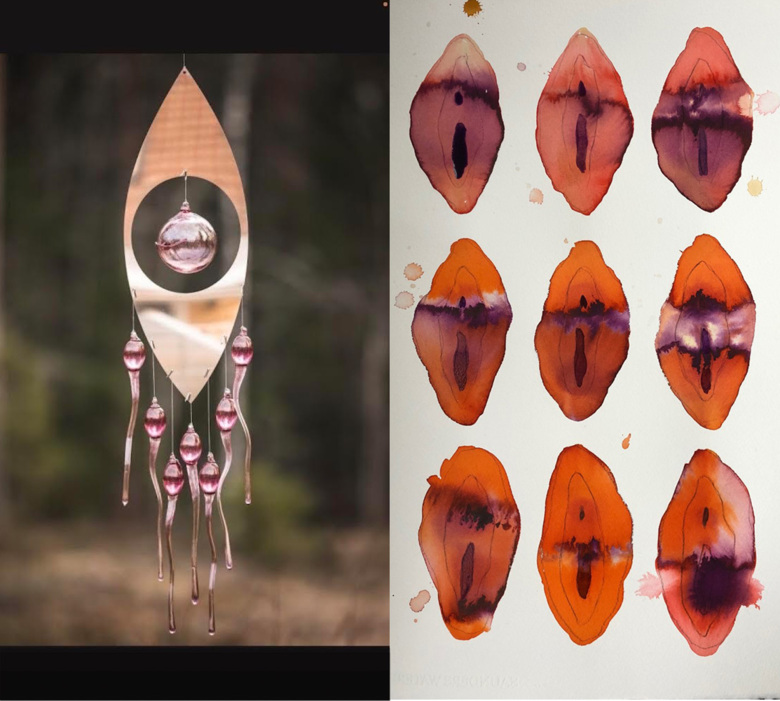 Crystal glass and steel and a watercolour painting Photo: Pontus Stigberg , Ina Schuppe Koistinen
Organisation and contact information
KI Culture day is organised by the KI Advisory Board for Culture, Medicinska Föreningen (MF) and Odontologiska Föreningen (OF)