Published: 20-09-2023 16:05 | Updated: 20-09-2023 16:52
Annika Östman Wernerson: The dialogue is important for KI's priorities going forward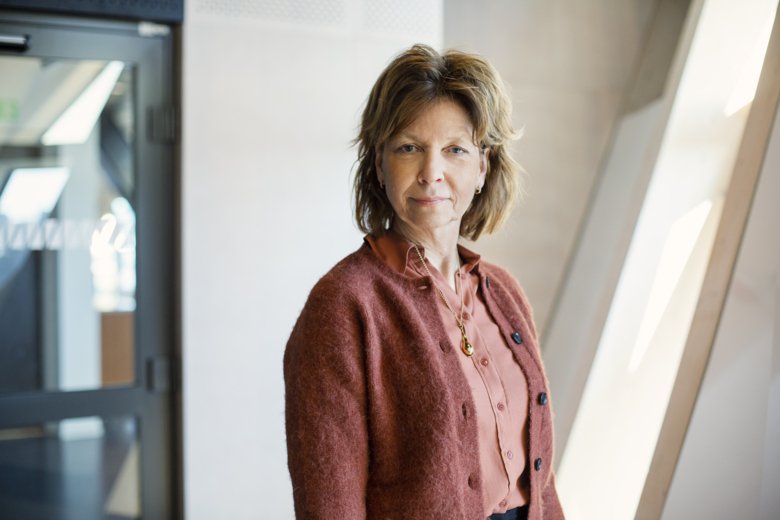 We're now a few weeks into the term, and our students - both freshers and those who have returned after the summer break – have been welcomed to Karolinska Institutet. We were once all at the start of our student careers – we need to remember this, to inspire the coming generation and include them in an enjoyable student life.
At the end of the day, all of us have to be willing and able, in different ways, to contribute knowledge and skills within the academic and healthcare sectors and in society as a whole.
Another formal milestone for a student's academic career is, of course, the doctoral conferment ceremony, and on 15 September we celebrated our new doctors in Stockholm City Hall. A big congratulations to them all!
Read our leadership and employeeship policy
It is all our responsibility to promote a modern, trust-based and communicative organisational culture in which everyone can and wants to contribute knowledge, and work with commitment and responsibility towards both our own individual goals and KI's result as a whole. By engaging in a vibrant dialogue, we can learn from each other and collaborate across organisational boundaries. This we need to do in order to live up to our ambitions and continue to be an attractive, sustainable workplace. I hope that our policy for leaders and employees lays out what we expect of our current and future employees more clearly.
Dialogue is important for determining KI's priorities going forward
Earlier this month, we had two English-language dialogue meetings with colleagues. Vice-President Martin Bergö, University Director Veronika Sundström and I appreciate this chance to meet you in such open forums, which give space to opinions and discussion on issues that concern everyday life at our university. After these meetings and the ones we held last spring, we can feel proud to say that KI can boast competent, engaged employees, strong research and a high applicant-to-place ratio for our programmes; however, there are also long and short-term challenges that we as a new university management need to tackle. We're getting close to a common list of priority areas, which we will also soon be able to share with you and supplement with action plans and activities.
Two departments to become one at KI South
After consulting with and informing the staff concerned, I made the decision on 14 September to wind up the Department of Biosciences and Nutrition (BioNut) and merge it with the Department of Medicine, Huddinge (MedH). The reason for this move is BioNut's long-standing financial deficit, which requires a long-term solution, so its  integration with MedH will enable us to continue developing KI with strong and sustainable departments. This is not the beginning of a general reorganisation but a one-off expedient. The university management is now working with the heads of department affected and the Dean of KI South to make sure that the change takes place as smoothly as possible.
Recruitment of deans for KI's three departmental groups
We will soon be recruiting deans for a new term of office commencing on 1 January 2024. The post of dean for the three departmental groups, KI North, KI South and KI Solna is central to our efforts to create a unified university. I hope that we will find dedicated people, who like our current deans, can take this important responsibility further. More details will be posted on the Staff Portal shortly.
Ahead of us is an entire autumn term full of possibilities. As for me, I'm looking forward to some exciting meetings this week on, amongst other topics, the Nobel Prize,  SciLifeLab, the Faculty Council and the Junior Faculty, and – above all – to teaching on the nursing programme. I also hope that all of you, staff and students alike, will have a rewarding autumn term!
Latest updates from the President
Annika Östman Wernersonwrites regularly about issues that are important to the university under the heading "Latest updates from the President". The articles are published on KI's website and found at News and updates from the University Management. She also contributes regularly to the internal newsletter KI News. Previously published texts can be read in the news archive.