Published: 18-10-2023 17:04 | Updated: 18-10-2023 17:04
Annika Östman Wernerson: Our aim is to create together an even stronger KI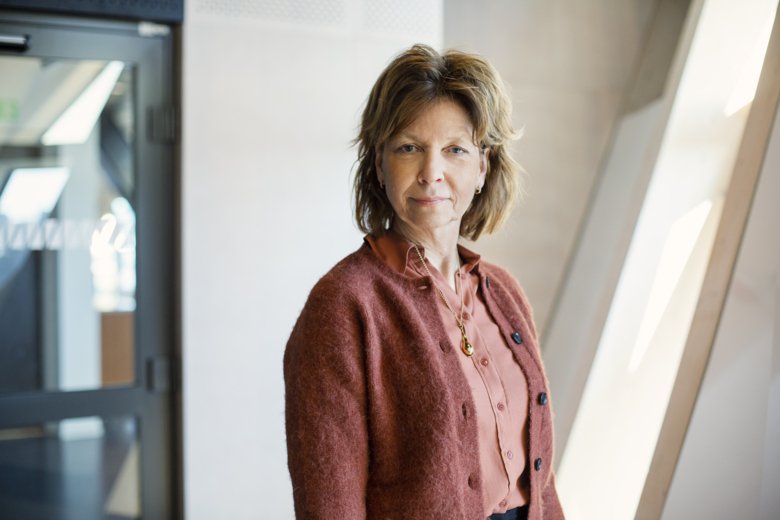 Last Wednesday (11 October), the Research Funding Commission presented its report to Minister of Education Mats Persson. Its findings are likely to inform a forthcoming bill reflecting the government's research and innovation policy.
The Commission proposes three new financing authorities, each with its own particular focus, and the closure of Forte (the Swedish Research Council for Health, Working Life and Welfare), Vinnova (the Swedish governmental agency for innovation systems), the Swedish Research Council and Formas (the Swedish Research Council for Environment, Agricultural Sciences and Spatial Planning).
Each of the three new government bodies would have its own remit and character:
● The "science agency" would finance basic research in all scientific fields. The report stresses the importance of scientific quality here.
● The "strategic research agency" would finance research and innovation vital to society and commerce, and would therefore be an instrument for matching research investments with the needs of the wider community.
● The "innovation agency" would ease the implementation of research results – the conversion of science into genuine social benefit.
We will of course be scrutinising the Commission's proposals, but can already acknowledge that it takes a thoroughly holistic approach to a long-term strategy for basic research and scientific quality, as well as utilisation and implementation. The current research financing system has been in place for almost 25 years, and the pandemic especially has shown that there is reason to review the structure.­­
KI's priorities going forward
Since last spring, the university management – Vice-President Martin Bergö, University Director Veronika Sundström and I – have been holding a broad dialogue with the Faculty Board, the Faculty Council, heads of department and administrative managers, as well as dialogue meetings at which students, staff and operational managers have been invited. Consensus has emerged during these meetings on the areas that need prioritising for KI's development, guided by the tenets of Strategy 2030. They are dialogue and transparency, organisation and management, skills supply, finances, premises, infrastructure and facilities, administration, security, collaboration with the healthcare sector and outreach activities.
Important parameters, which give us a good starting point in our forthcoming work, are that we have highly ranking research, a high applicant-to-place ratio for our programmes, stable finances and engaged and skilled employees.
We are now working on establishing a how for each area by linking the priorities to concrete activities. For this, we have several previous investigations to work on. Everyone, in all parts of KI, will participate or be otherwise involved in these efforts.
Now that a new decanal term of office has begun, we are also reviewing how we can strengthen the departmental groups at KI South, KI North and Solna. Our aim is to create together an even stronger KI with viable departments able to drive the development of knowledge about life and to strive towards better health for all.
KI launches a new integrated information management system - RIMS 
KI will be opening a new Research Information Management System (RIMS) for all employees at the end of the month. In being one of few universities in Sweden to have a RIMS, KI will be better able to communicate our own research and therefore find collaboration partners within and outside the university.
RIMS gathers and displays information (e.g. on publications, research financing and group members) that already exists in various local, national and international databases and registers, making it easier for researchers to present their work on ki.se. We now need to take care of this opportunity, familiarise ourselves with the information that KI RIMS generates and successively develop and refine it within the system. As of 25 October, all employees will be able to log in with their KI ID to view and possibly edit or add to the information that has been collected.
KI RIMS is one of the tangible outcomes of Strategy 2030 and KI's data management strategy developed in 2019-2022, the aim of which was to create real, common and firmly established ways of handling information and data within our different areas of activity.
Good ratings but there's still room for improvement
In the annual Times Higher Education rankings of 1,904 higher education and research institutions in 108 countries, KI retains its position as 50th top university in the world and 16th in Europe.
Further good news is that as an employer, Karolinska Institutet climbed to 30 from a previous 83 in the annual Young Professional Attraction Index. This is a measure of how Swedish students and academics at the start of their careers rate the attractiveness of employers, and can be seen as a gauge of the image our university has as a workplace amongst young academics.
Despite positive signals there is every reason to continue working on health and safety at KI; we must be constantly vigilant to threats, hate and harassment, which cannot be tolerated at any university. We will never give up our efforts to combat such behaviour.
Something that fills me with energy and inspiration is meeting our students. I lectured in September on the nursing programme and recently made a guest appearance on the student podcast Statuspodden – vi tar tempen på KI. It makes me proud to be able, as president, to be part of our students' education and study environment. But there is reason to be alert to risks.
In the autumn of 2022, KI's students were invited to respond to a survey on experiences and risks of discrimination and harassment. The responses have been analysed and compiled in a report containing recommendations for how to prevent and combat discrimination – all so that we can cooperate better towards building a healthy study environment in every respect. The only way we can do this is together.
Latest updates from the President
Annika Östman Wernersonwrites regularly about issues that are important to the university under the heading "Latest updates from the President". The articles are published on KI's website and found at News and updates from the University Management. She also contributes regularly to the internal newsletter KI News. Previously published texts can be read in the news archive.