Published: 10-05-2023 16:28 | Updated: 10-05-2023 16:31
Annika Östman Wernerson: Academic freedom must not be compromised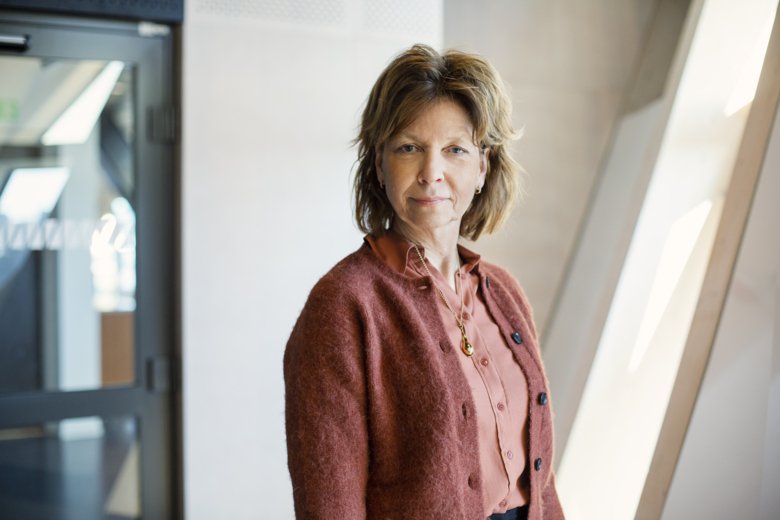 On 26 April it had been seven years since Ahmadreza Djalali, a Swedish citizen with a PhD in disaster medicine from Karolinska Institutet, was arrested during a visit to Iran.
On 6 May, the Ministry for Foreign Affairs announced that the Swedish-Iranian Habib Chaab had been executed in the same country. This further underscores what we wrote in an open letter to Sweden's Prime Minister, Minister for Foreign Affairs and Minister for Education on 26 April in which we, Karolinska Institutet and the Human Rights Committee of Sweden's Scientific and Literary Academies, urged every possible action be taken to have Djalali released. His inhuman treatment and the legally dubious process involved must be condemned and Ahmadreza Djalali set free.
Academic freedom for Sweden's researchers and universities may not be compromised. Research that is free from political interference is essential to democracy and human rights. Therefore it was a worrying signal that on announcing the external members of the KI University Board on 1 May the government also shortened the new term of office from three years to seventeen months for "reasons of security" – a motive that raises more questions than answers. KI, along with the Association of Swedish Higher Education Institutions (SUHF) and many other Swedish universities, believe that this risks constricting academic freedom and autonomy. This is particularly concerning at a time when there are political currents around the world – and in Sweden – wanting to see tighter controls on higher education. We see a very real risk that the autonomy of our higher education institutions will be compromised and we expect a dialogue with the government on their decision. 
Germany's health minister visited KI
On Thursday 4 May, I met German health minister Karl Lauterbach, who took the opportunity to visit KI while in Sweden to attend an EU meeting. We had an interesting talk about cooperation and collaboration within the EU and he was particularly interested to hear about the lessons we at KI can draw from the pandemic and about the research being done on long COVID. Shortly after his visit, the World Health Organisation announced that COVID-19 was no longer considered an acute global threat to human health – an important signal that this viral disease has now entered a different and more manageable phase. 
Earlier in the month, the university management had a two-day residential with heads of department, academic vice presidents, deans, administrative managers and divisional managers/heads of office at KI. They proved to be two days filled with engaged, creative and forward-looking discussion, in exactly the spirit of dialogue that I want to promote. Vice-President Martin Bergö, University Director Veronika Sundström and I have taken home lots of useful and intelligent opinions and ideas. Several pre-summer meetings have now been planned to continue the dialogue. 
At one of these meetings, which took place the day after the management residential, I met students in Flemingsberg for a "coffee with the President". A few days later, we arranged a similar informal meeting in Solna. As president, I am keen to build close contacts with KI's students and student unions by continuing to teach and by working together with the student associations. It is important for the university management and for educational representatives to find out what works well and what doesn't – in order, for instance, to understand what it will take to tighten the links between KI's different study programmes.
Come to our dialogue meeting in May
The dialogue with the KI staff continues on 23 and 29 May, when Martin, Veronika and I will be discussing challenges and issues of importance to the future of KI. We look forward to seeing you there! 
Something else that I'm looking forward to in May is getting to meet my counterparts from the other eight universities in the EU's NeurotechEU university initiative. The presidents and engaged researchers and students will be at KI on 31 May and 1 June to attend meetings and a hackathon for students on mental health. The aim of the alliance is to boost the quality and attractiveness of European higher education; on NeurotechEU's part, it's specifically about pooling resources in neuroscience and related technology.
Here's hoping for a lovely spring and for the chance to meet you all at these different events!
Latest updates from the President
Annika Östman Wernersonwrites regularly about issues that are important to the university under the heading "Latest updates from the President". The articles are published on KI's website and found at News and updates from the University Management. She also contributes regularly to the internal newsletter KI News. Previously published texts can be read in the news archive.