Published: 15-11-2023 15:59 | Updated: 15-11-2023 18:37
Annika Östman Wernerson: A concerted national effort on research and technique development are necessary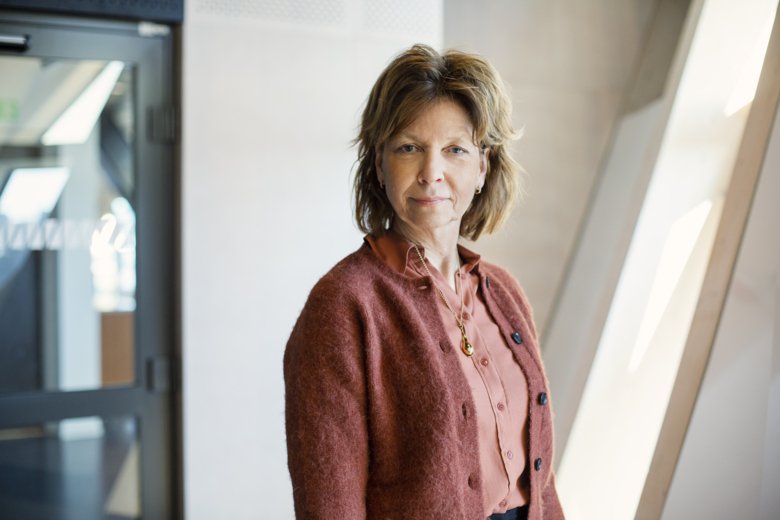 KI's residential management conference in October among deans, heads of department, administrative managers, academic vice presidents and heads of office proved as conducive to healthy debate as it was to pleasant socialising. Our discussions were based on the nine focus areas that have crystallised out of our dialogue with students, staff and managers about what KI needs to focus on in order to attain the goals and vision set out in Strategy 2030.
The discussions were held against the background of what we must do to concretise each area, and who needs to be involved. The work within the strategic focus areas will deliver a strong and attractive KI with sustainable structures, increased collaboration, clarity and transparency. 
I have mentioned before the areas that we have chosen and that are now outlined on the staff portal. They are:
Greater dialogue and transparency, in particular management development for dialogue-based work practices at all levels.
Clearer responsibilities and roles within the organisation and management, including how we can better define roles and mandates for the management organisation.
Strategic and needs-driven skills supply, whereby we review our competence needs and the teacher recruitment process.
Sustainable and future-proofed finances - internal resource allocation and short/long-term plan for administrative capital.
Optimised use of premises, infrastructure and facilities, in order, amongst other aims, that we can decrease the amount of leased floor space and coordinate shared in infrastructure with the region.
Coordinated and optimised administration through a review of administrative organisation and procedures.
Strengthened and coordinated security – with a focus on the greater coordination of security issues, improved information security and data infrastructure and storage.
Strengthened environment for collaboration with the healthcare sector, where we need to clarify roles.
Enhanced societal attractiveness and relevance, which is a matter of how we produce a process for the areas to be prioritised by the KI management and of maintaining networks for regular dialogue with relevant public authorities ahead of future health crises.
On the whole, we have large, activity-related areas to work with going forward. It was therefore good that the conference raised important questions and suggestions that can be taken further as things progress. The dialogue will also continue in our ordinary meetings during the autumn; in all of our focus areas, we're going to need different kinds of input from wise and well-informed staff.
KI's comments on the coming research and innovation bill
In October, KI submitted its comments on the government's research and innovation policy bill, which will be presented at the end of 2024. KI stresses in its response the importance of basic research and free competition on research funding. We also suggest a national research programme for life science centred on research and technical development, and educational investment in the form of increased compensation per student and more university places.
KI draws particular attention to basic research in its comments as a prerequisite of scientific breakthroughs, an investment that at a later stage can help to meet social challenges and make a valuable contribution to society. One example of this is mRNA research, which was awarded this year's Nobel Prize in Physiology or Medicine. 
Life science, the interface between medical research, novel techniques and healthcare, is making great strides forward. KI also therefore raises the need for the nation to pull together to introduce new medical techniques for tailoring personalised therapies into the healthcare sector. Research, development and implementation are under rapid development in areas such as precision medicine, ATMP, AI, data-driven research, quantum sensing and quantum information.
We believe that a concerted national effort on research and technique development are necessary if Sweden is to remain a strong player in a rapidly growing field, able to compete internationally on research funding, talent and opportunities for creating more equal and personalised healthcare. 
KI's Work Environment Prize to be awarded during Work Environment Day – you too can take part and nominate
You have just three more days to enter your nominations for KI's Work Environment Prize, which is awarded to an employee or student who has made a constructive contribution to the social environment at KI, with concrete examples of how they have helped improve the work and study environment at KI. Make sure you submit your nomination by 18 November.
The World Environment Prize is awarded during the 2023 Work Environment Day, which takes place on 28 November on the Flemingsberg campus. There will also be an opportunity to participate online. The theme is psychological security, a term that denotes the feeling of being able to express oneself freely and openly without fear of reprisals. Emphasised here is the importance of a KI culture marked by trust, innovation and learning in teams and organisations. During the Work Environment Day, we will be addressing the thoughts, ideas and challenges that are all part of the effort to build a sense of community and a strong KI. I hope you can join us!
It is also about a KI free from discrimination and victimisation, particularly under the shadow of polarising wars. At times like this, we need to remind ourselves daily of the human rights that make no distinction between people on grounds of ethnicity, gender, language, religion, politics or other worldview. Everyone has a right to life, freedom and personal safety.
At present, the university and I are receiving many questions about and requests to comment on the deeply concerning situation in Israel and Gaza. It is imperative that international agreements and conventions are obeyed by all parties and that the use of weapons is avoided to the greatest possible extent – especially against civilians. We are keeping a close watch on developments and refer you to the government websitefor information and updates.
Latest updates from the President
Annika Östman Wernersonwrites regularly about issues that are important to the university under the heading "Latest updates from the President". The articles are published on KI's website and found at News and updates from the University Management. She also contributes regularly to the internal newsletter KI News. Previously published texts can be read in the news archive.